PUBLICATIONS
The ContentAsia magazine
The latest issue of our flagship print title.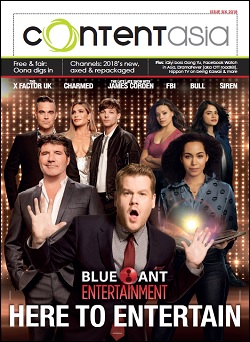 Issue Six 2018 includes:
DramaFever becomes OTT roadkill in the great streaming race
RIP DramaFever. RIP Super Deluxe. Plus news just in of the death knell struck for movie streaming site FilmStruck, which will go dark at the end of November. Now, the next question is: What will AT&T/WarnerMedia do with its stake in Singapore-based regional streaming platform Hooq?
Watch List
The Real World Thailand is on its way to Facebook Watch in 2019 along with Asia-Pacific game show Confetti. The ultimate mission is less about becoming the next uber-commissioner than about creating experiences & communities, says Asia-Pacific entertainment partnerships head, Saurabh Doshi.
Indonesia's broadcast police rate local content efforts
Indonesia's broadcasting authorities are fierce taskmasters when it comes to grading what they see as quality content. And they're definitely not happy with much of what's going on among local stations...

Previous issues: