NBCUniversal International Distribution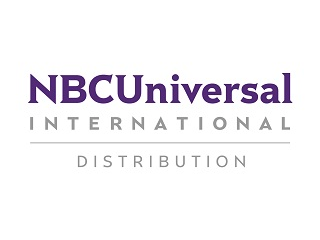 NBCUniversal International Distribution is responsible for the distribution of NBCUniversal product to all forms of television and new media outside of the U.S. and Canada to over 200 territories. This includes a rich library of more than 4,500 feature films and 120,000 television episodes, including current and classic titles, non-scripted programming, kids, sports, news, long-form and short-form programming, and locally produced content from around the world.
Address
NBCUniversal International Distribution
W: www.nbcuniversal.com
Singapore (Asia Pacific HQ)
10 Anson Road, #06-01,
International Plaza, Singapore 079903
T: +65 6675 1296
Japan
Atago Greenhills MORI Tower,
Atago 2-5-1
Minato-ku, Tokyo 105-6208 Japan
T: +81 3-6860-8967
Korea
16th Floor, Tower 8 Bldg. 7 Jongno
5-gil, Jongno-gu, Seoul, 03157 Korea
T: +82 2 6226 7300
India
701 Sangam Complex, CNB Square,
127 Andheri Kurla Road
Andheri (East), Mumbai 400059 India
T: +91 22 6625 8521
Australia
1 Munn St., Millers Point
Sydney NSW 2000 Australia
T: +61 2-8274-1611
China
Room 1705, 17F, Tower 2
World Profit Centre No. 16, Tianze Rd.
Chaoyang District, Beijing 100125
T: +86 10-61840599
U.S.A.
100 Universal City Plaza;
Bldg.1440/ 10th Fl., Universal City,
CA 91608, U.S.A.
T: +1 818 777 1300
Who's who...
SALES
Justin Che
MD, Asia Pacific, Distribution & Networks
E: Justin.Che@nbcuni.com
Rajiv Dhawn
SVP, Sales Liaison, Asia
E: Rajiv.Dhawn@nbcuni.com
Chris Taylor
MD, Distribution & Networks, Australia/
New Zealand
E: Chris.Taylor@nbcuni.com
Martine Druelle Ireland
VP, Sales Liaison, Australia & New Zealand
E: Martine.Druelle@nbcuni.com
Atsushi Miyasaka
VP, Sales Liaison, Japan & Korea
E: Atsushi.Miyasaka@nbcuni.com
Jianbo Wei
VP, Sales Liaison, China
E: Jianbo.Wei@nbcuni.com
Barry Choi
Director, Sales Liaison, Korea
E: Bumsun.Choi@nbcuni.com
Shreya Kapdi
VP, Sales Liaison, South Asia, Singapore, Indonesia, Vietnam, Brunei, Malaysia & Thailand
E: Shreya.Kapdi@nbcuni.com
Kunal Shah
Director, Sales Liaison – India, Sri Lanka, Pakistan, Bangladesh, Nepal, Bhutan & Maldives
E: Kunal.Shah@nbcuni.com
Jessy Tse
Director, Sales Liaison, Pan Asia, Hong Kong, Taiwan & Philippines
E: Jessy.Tse@nbcuni.com
PRODUCTION
Linfield Ng
Director, Format Sales Liaison
E: Linfield.Ng@nbcuni.com
INTERNATIONAL MARKETING & COMMUNICATIONS
Pauline Bohm
EVP, Int'l Marketing & Communications
E: Pauline.Bohm@nbcuni.com
Genres
NBCUniversal International Distribution licenses content of all genres (i.e.: drama, comedies, unscripted, talk, kids, sports, theatrical, news, etc.)
Production
Local productions and formats are managed by NBCUniversal's International Studios division. Based out of London, International Studios is headed by Jeff Wachtel, President. The company's international production assets include Carnival, Monkey and Chocolate Media in the U.K.; an investment in Australian production company, Matchbox Pictures; a joint TV production venture with WTTV; and a strategic production deal with Lark Productions in Canada. The division's international formats licensing business is led by Ana Langenberg, SVP, Formats Sales & Production. Linfield Ng, Director, Format Sales Liaison, based in Singapore, manages the business for Asia. Top formats produced in Asia include: Top Chef in Indonesia, Thailand and Vietnam; Dance Your Ass Off in China, Thailand and Vietnam; Hollywood Game Night in Thailand, Vietnam and Indonesia; Still Standing in China, Thailand and Vietnam; Saturday Night Live in Japan, China and Korea; How do I Look? Asia; Hot Guys Who Cook Asia; Hidden Singer in Thailand and Vietnam; and Suits in Korea.
Rights
NBCUniversal International Distribution licenses content to Free TV, Pay TV, Basic TV and New Media outlets.
HD/4K
Distributes content in HD and has some 4K content as well
Trends & Outlook
"We are seeing significant growth in all our markets this year. We expect this to continue in 2018, for both our linear and digital businesses."
Top shows are…
Rise
From the producers of Friday Night Lights and Parenthood, and of the Tony® Award-winning Broadway musical Hamilton, comes a heartening new drama about finding inspiration in unexpected places. When dedicated teacher and family man Lou Mazzuchelli (Josh Radnor) sheds his own self-doubt and takes over the school's lackluster theatre department, he galvanises not only the faculty and students, but the entire working-class town. The series also stars Academy Award® nominee, Rosie Perez, and Auli'I Cravalho, fresh from her title role in Disney's Moana. Rise is inspired by a true story. Episodes/ length: 10x60 mins
Reverie
Reverie is a grounded new thriller that follows Mara Kint (Sarah Shahi), a former hostage negotiator and expert on human behaviour who became a college professor after facing an unimaginable personal tragedy. But when she's brought in to save ordinary people who have lost themselves in a highly advanced virtual-reality programme in which you can literally live your dreams, she finds that in saving others, she may actually have discovered a way to save herself. The cast also includes Dennis Haysbert, Jessica Lu, Sendhil Ramamurthy and Kathryn Morris. Episodes/ length: 10x60 mins
Law & Order True Crime: The Menendez Murders
This new true-crime installment of the Law & Order franchise stars Emmy® and Golden Globe® winner, Edie Falco, and delivers a gripping in-depth dramatisation of the notorious murder case that changed America forever. When the Menendez brothers were tried on national TV for brutally killing their parents, their story became a national obsession. The first edition of this anthology series delves into the players, the crime and the media circus, detailing the day-to-day battles of the trial and unveiling the shocking truth of what really happened when the cameras stopped rolling. Episodes/ length: 8x60 mins
Sangre de mi Tierra
The Montiel and Castañeda families have worked closely for many years in the Napa Valley wine business, but their peaceful relationship is shaken when Emilio, the eldest son of Crisanto Castañeda, dies in a car accident caused by the recklessness of his friend, Juan Jose Montiel. As a result, Crisanto Castañeda is determined to destroy the Montiels. Despite the hatred and resentment that surrounds them, fate plays a part in bringing together Juan Jose Motiel and the woman he loves, Crisanto's daughter Aurora Castañeda, even though she is already married. Episodes/ length: 80x60 mins
La Doña
Hardship and abuse have led Altagracia to become a ruthlessly ambitious woman and a cold mother who has abandoned her daughter. While she lacks love, she may have found it now with Saul, an attorney who defends victims of gender violence. However, he has also captured the attention of Monica, Altagracia's estranged daughter. Now, she must confront two unfamiliar feelings: love for her daughter and love for a man. Episodes/length: 120x60 mins
Silvana Sin Lana
Maritza Rodriguez (Silvana) and Carlos Ponce (Manuel), one of telenovela's most adored on-screen couples since their participation in Perro Amor (Cruel Love), return to bring their unique chemistry and transcend the empathy and modern nuance that makes the story unique. After being abandoned by her fraudulent husband, Silvana and her family are forced to leave their wealthy lifestyle and join the working class, where together, they will learn the growing pains of work and possibly find love. Episodes/length: 121x60 mins