Sony Pictures Television (SPT)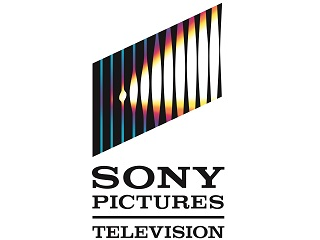 Sony Pictures Television (SPT) is one of the television industry's leading content providers, producing and distributing programming worldwide in every genre and for every platform. In addition to managing one of the industry's largest libraries of award-winning feature films, television shows and formats, SPT is home to a thriving global production business operating 21 wholly-owned or joint venture production companies in 12 countries around the world. Sony Pictures Television is a Sony Pictures Entertainment Company.
Address
Sony Pictures Television
2/F Cityplaza Three
14 Taikoo Wan Road
Taikoo Shing, Hong Kong
T: +852 2913 3788
W: www.spti.com
Who's who...
Hong Kong:
Ken Lo
Executive Vice President, Distribution & Networks, Asia Pacific, SPT
E: Ken_Lo@spe.sony.com

China:
Dai Huang
Senior Vice President, Distribution, Production & Networks, China & Taiwan, SPT
E: Dai_Huang@spe.sony.com

Hong Kong:
Alistair Jennings
Vice President, International Distribution, Southeast Asia, SPT
E: Alistair_Jennings@spe.sony.com

Mumbai:
Sonika Bhasin
Vice President, International Distribution, India, SPT
E: Sonika_Bhasin@spe.sony.com

Seoul:
Giro Doo
Director, International Distribution, South Korea, SPT
E: Giro_Doo@spe.sony.com

Sydney:
Robert Lanier
Senior Vice President, International Distribution, Australia & New Zealand, SPT
E: Robert_Lanier@spe.sony.com

Tokyo:
Kojiro Seto
Vice President, Distribution, Japan, SPT
E: Kojiro.Seto@spe.sony.com
Genres
Prime-time English- and Asian-language dramas, comedies and motion pictures; scripted and unscripted formats originating from around the globe
Production
Who Wants to be a Millionaire is currently in 7 countries. Shark Tank, Raid the Cage, Bigheads, Brainiest, The Dr. Oz Show and Power of 10 are also in various countries. On the scripted side, premium K-drama Vagabond is coming in 2019. At least three co-production drama series, one each in Korean, Chinese and Japanese, will be coming in 2019.
Rights
SPT owns all TV rights, digital and new media rights for all content, including on-demand, online and mobile.
HD/4K
Substantially, all of our recent and future movies and TV series are made in 4K. In total, 245 movies and 1,383 TV series episodes in our library are in 4K.
Asia focus in 2019
"SPT has offices and dedicated teams across Asia Pacific and we will continue to look out for all the opportunities that arise."
Trends & Outlook
"The big industry mergers and vertical integrations of studios will have a material impact on the supply and demand dynamics of premium content. We will continue to produce and acquire high-quality content, in English or in local languages, to fill the customers' need."
Ken Lo, Executive Vice President, Distribution & Networks, Asia Pacific
Top shows are…
LA's Finest
Syd Burnett (Gabrielle Union), last seen in Miami taking down a drug cartel, has left her complicated past behind to become an LAPD detective. But things get a little crazy when her new partner, Nancy McKenna (Jessica Alba), a working mom with an equally complex past, learns that Syd's unapologetic lifestyle might be masking a greater personal secret. These two have completely different approaches and don't agree on much, but they find common ground in this action-packed, character-driven drama, LA's Finest. Episodes/length: 13x60 mins
Deadly Class
Deadly Class follows Marcus who is a disillusioned teen recruited into King's Dominion, an elite academy for assassins, under the leadership of Master Lin. Marcus is forced to maintain his moral code while surviving a ruthless curriculum, which includes hand-to-hand combat, poisons, and the deadly arts, all while navigating vicious social cliques, and facing his own adolescent uncertainties. Set against the backdrop of late '80s counterculture and based on the successful graphic novels of the same name, Deadly Class is a coming-of-age journey unlike anything you've ever seen. Episodes/length: 10x60 mins