Blue Ant Entertainment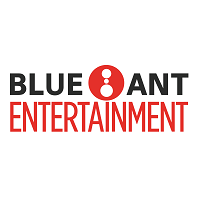 Blue Ant Entertainment is a general entertainment channel with the best mix of reality, drama, comedy and daily programmes, featuring hit series and late-night television, airing day-and-date with the U.S. and U.K. markets.
Owned by / Company
Blue Ant Media is an international content producer, distributor and channel operator, headquartered in Toronto with operations in various countries. Our production houses create content in multiple genres, with a catalogue that offers 3,200+ hours of premium content, including the largest 4K natural history library in the market. Distributed across 19 countries throughout Asia Pacific, our channel portfolio includes Love Nature 4K, ZooMoo, Makeful, Smithsonian Channel, Blue Ant Entertainment and Blue Ant Extreme, bringing viewers a variety of programming suitable for everyone.
Target audience
Men and women, aged 18-45
Channel distribution in Asia
Cambodia, Hong Kong, Indonesia, Macau, Malaysia, Mongolia, Myanmar, Papua New Guinea, Philippines, Singapore, Thailand, Vietnam
Address
Blue Ant Media
21A South Bridge Road (Level 2),
Singapore 058661
Contact
T: +65 6421 8300
W: blueantmedia.com