H2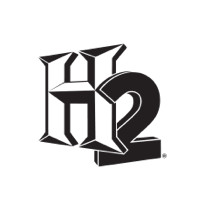 H2 digs deeper into history by offering more to explore, more to reveal, more to know and more to understand about history from around the globe.
Owned by / Company
A+E Networks™ is an award-winning global content company comprising some of the most popular and culturally relevant brands in media, including HISTORY™, Lifetime™, FYI™, H2™ and Crime+Investigation™™. A+E Networks™ Asia operates and distributes its portfolio in Singapore, Malaysia, Brunei, Hong Kong, Fiji, Macau, Taiwan, Korea, Cambodia, Indonesia, the Philippines, Maldives, Papua New Guinea, Palau, Myanmar, Vietnam, Laos and Thailand. Globally, A+E Networks' channels and branded programming reach more than 335 million households in over 200 territories in 42 languages.
Content
The bulk of A+E Networks Asia's programming comes from the vast library of content created by A+E U.S. As a result, much of our content is premiere and exclusive on our channels across the platforms. Our core content strategy focuses around delivering content that is unique, not typically seen anywhere else and specially curated for our target Asian audiences.
Target audience
Targets male history buffs.
Local Production
A+E Networks Asia produced five local original productions in 2018. Our most outstanding production is the Daytime Emmy Award winning docudrama, Scars of Nanking, which won Outstanding Cinematography in 2018.
Television
A+E Networks Asia's five brands are 24-hour, HD pay-TV channels. Subtitles are offered in Traditional Chinese, Bahasa Melayu, Bahasa Indonesia, Vietnamese, Thai, Burmese (selected slots) and English (for Korean content). Thai dubbing is also available for some channels. *Note not all channels have all the subtitled/dubbed languages.
Channel distribution in Asia
A+E Networks Asia operates throughout APAC, reaching 85.5 million cumulative households across pay-TV and on-demand platforms. (Note: figure above excludes India and Australia)
Mobile/wireless/broadband/online
A+E Networks offers a range of content across FVOD, SVOD and OTT to existing linear TV channel subscribers with the number of hours of content varying throughout the region. Its content and channels are also offered on a subscription basis on regional OTT platforms such as HOOQ, iflix and Hulu in Asia.
Advertising/sponsorship
At A+E, we are brand-, content- and solution-friendly. We focus on understanding our advertisers' key needs and crystallising them into brand and content promises across our platform. We also understand our advertisers seek multiple touchpoints to their customers and hence we focus on providing a wide range of solutions from seamless integration into long-form productions, customised and engaging digital content creation and curation to on-ground activations.
Address
A+E Networks Asia
80 Bendemeer Road
#07-04, Hyflux Innovation Centre
Singapore 339949
Contact
T: +65 6800 5000
Facebook: HISTORYAsia / Instagram: HISTORYAsia
Facebook: LifetimeAsia / Instagram: LifetimeAsia