KIX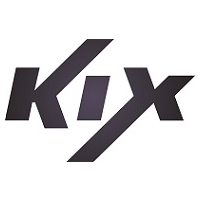 KIX is the ultimate destination for action entertainment in Asia offering action fans a high-octane blend of combat sports, action movies and series.
Owned by / Company
Celestial Tiger Entertainment (CTE) operates the largest bouquet of pan-Asian channels dedicated to Asian entertainment. CTE's current channel brands – Celestial Movies, CCM, cHK, Miao Mi, KIX and Thrill – cover the most popular entertainment genres in Asia. CTE also produces original content for its bouquet of channels.
Who's who
Todd Miller
Chief Executive Officer
Ofanny Choi
Executive Vice President, TV Networks
Sylvia Noronha
General Counsel
Content
KIX acquires first and exclusive regional rights to action content covering the genres of combat sports, series and movies. KIX also produces its own adventure reality series.
Target audience
KIX targets adults 18-45, is male-skewed.
Local Production
CTE is dedicated to producing high-quality adventure reality series for KIX.
Channel distribution in Asia
KIX is currently carried by most major operators in Southeast Asia and Hong Kong.
Mobile/wireless/broadband/online
CTE has SVOD, catch-up and OTT services for all of our channels.
Advertising/sponsorship
Each channel carries around six minutes per hour of advertising.
The single most important influence on Asia's TV industry in the next 12 months will be...
"Curation. Thoughtful, quality editorial curation is back in vogue among consumers increasingly overwhelmed by the proliferation of content and viewing options."
Todd Miller, Chief Executive Officer
Address
Celestial Tiger Entertainment
16/F, Kwun Tong Harbour Plaza,
182 Wai Yip Street, Kwun Tong,
Hong Kong