Sony Channel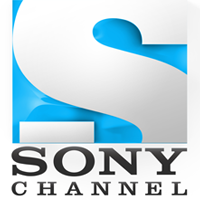 Sony Channel is home to Hollywood's most captivating lifestyle, drama and comedy series; complemented by popular feel-good movies. Appealing to viewers who crave fresh and clever content, Sony Channel's programming features some of the most high-profile women in entertainment. Programming highlights include new seasons of American Idol featuring celebrity judges Katy Perry, Lionel Richie and Luke Bryan; award-winning series Younger with Hilary Duff and Sutton Foster; Madam Secretary starring Téa Leoni; and the Shonda Rhimes-produced drama, How to Get Away with Murder, featuring the critically acclaimed Viola Davis. In Asia, Sony Channel is across 12 territories, available in both SD and HD.
Owned by / Company
Sony Pictures Television (SPT) Networks, Asia is a leading operator of adsupportedchannels including English general entertainment powerhousesAXN and Sony Channel; and Asian content giants Animax, GEM and ONE.SPT Networks' portfolio collectively features the biggest and best titles fromNortheast Asia and the U.S. and is a leader in creating local and pan-regionaloriginal productions. Taking content beyond the screen, SPT Networks,Asia immerses fans in its premium entertainment via large-scale festivals, celebrityfan meets and digital engagement. In Asia, SPT Networks' portfolio isavailable across 19 territories in over 44 million homes.
Local Production
SPT Networks, Asia is a leader in producing original productions with a proven track-record in delivering award-winning local and pan-regional series that are 'made in Asia, for Asia'. With a dedicated in-house production team, SPT Networks creates original IP tailored for specific markets and partners; as well as localised versions of global and iconic franchises. Now into its third season, the record-breaking Asia's Got Talent continues to entertain millions of viewers across the region. In 2018, the Asia's Got Talent winner, The Sacred Riana, was Facebook's most viewed video of all time with over 500 million views. SPT Networks also produces toprated The Amazing Race Asia, which has won multiple awards for Best General Entertainment Programme, Best Reality Show and Best Adaptation of an Existing Format; The Elements: Cosentino, featuring master illusionist Cosentino; and Adventure Your Way, the first crowd-sourced travel adventure series in the Philippines.
Advertising/sponsorship
SPT Networks, Asia offers creative, targeted and effective script-to-screen media solutions that enable advertisers to tap the power of Sony's premium entertainment, regional reach and unparalleled influence. Seamless brand integration in original productions together with digital content extensions remain a key draw for advertisers seeking news ways to connect consumers with their brands.
Advertising Sales
Avani Bhanchawat
Vice President of Advertising and Sponsorship Sales
E: [email protected]
Contact
Affiliate Sales Contact
Jacqueline Lam
Vice President of Affiliates Sales
E: [email protected]