TV5MONDE Asie/TV5MONDE+Asie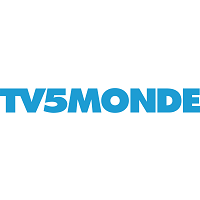 TV5MONDE Asie general entertainment channel covers GMT+5 to GMT+8 timezone (Central Asia, Indian subcontinent, Greater China, Southeast Asia) with a free-to-air signal in SD (4:3 ratio) available on AsiaSat-7 and an HD encrypted feed on AsiaSat-5 (16:9 ratio, HD MPEG4 with DVB subtitles in English, French, Vietnamese and Russian, and 4:3 ratio).
Owned by / Company
TV5MONDE is the world's cultural TV network in French. Offering a wide variety of subtitled prime-time fi lms and dramas, in-depth coverage of international news, live sports events, high-quality documentaries and discovery magazines, kids' programmes, cooking, design, and exciting game shows, TV5MONDE is designed for those who want to watch a different kind of TV content. In Asia Pacifi c, TV5MONDE offers three live channels to over 100 million cable, satellite and IPTV homes and a subscription-based TV everywhere service to 250 million OTT users.
Who's who
Alexandre Muller
Managing Director, Asia Pacific
Karine Schroeder
Deputy Managing Director, Head of Marketing & Digital Content
Channel distribution in Asia
TV5MONDE channels reach over 100 million households in Asia Pacific covering areas from India to New Caledonia.
Mobile/wireless/broadband/online
With TV5MONDE+Asie and TV5MONDE+Pacifi que, TV5MONDE offers a standalone over-the-top service available on any device, everywhere in the Asia Pacific region. Upon subscription, viewers can access more live content, VOD and catch-up TV. Interface available in four languages (French, English, Korean, Japanese) and offers subtitles in French, English, Vietnamese, Russian, simplifi ed and traditional Chinese.
Affiliate marketing
Nicolas Bence
Regional Affiliates Sales & Marketing Manager
The single most important infl uence on Asia's TV industry in the next 12 months will be...
"To better understand the consumers' needs, to meet these and to deliver them in a user-friendly and affordable way. This willingness is still the key to success for both platforms and content providers." Alexandre Muller, Managing Director Asia Pacific, TV5MONDE
Address
TV5MONDE
(Asia Pacific regional office)
Unit 704-706, 7/F Cyberport 1
100 Cyberport Road
Hong Kong – SAR
Contact
T: +852 2989 6090
E: [email protected]
W: asia.tv5monde.com
pacific.tv5monde.com
Facebook: tv5mondeasiepacifique
Twitter: @TV5MONDEAsia (French)
Twitter: @TV5MONDEApac (English)
Twitter: @tv5mondejapan (Japanese)
Twitter: @tv5mondekorea (Korean)
Instagram: /tv5mondeapac