Senior Producer (CJ ENM HK, Singapore branch)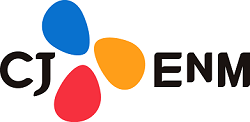 Our Brands are active in over 10 Asian countries. tvN showcases Best Korean Entertainment and tvN Movies is the Home of Korean blockbusters.
We are looking for Senior Producer to join the CJ ENM HK Team in Singapore. The candidate should have a proven track record in leading regional production units for various productions including drama series and variety shows. Working from our Singapore office, you should be able to navigate complex brand needs while independently maintaining strict timelines, managing budgets and ensuring creative standards.
Responsibilities
• Introduce new ideas, develop creative visions & establish practical production strategies that meet business objectives and clients' requirements
• Work with Brand Partnerships team / independently secure funding for commercially viable and marketable projects
• Source & manage regional teams of multi-language / multi- ethnic vendors and ensure high production quality while maintaining efficient timelines and budgets
• Serve as the primary liaison to multiple departments including sales, marketing, legal and finance to ensure productions are marketable and meets business objectives and financial goals
• Cultivate and build strategic relation- ships with external production partners including production houses, artists, casting agents and representatives
• Resolve day-to-day conflicts and troubleshoot ongoing production issues
• Manage production budget and schedules for a wide range of local and overseas projects.
• Ensure that all concepts are realized and deliverables are executed through- out all stages of production
• Involve in certain creative aspects of production including scriptwriting and video editing
• Handle Legal and Administrative contractual needs with Lawyer
• Assist Brand Partnerships in the marketing and promotion of final products
Qualifications:
• An innovative creator and storyteller who loves to think out of the box
• An excellent negotiator with a keen business sense and strong knowledge in all aspects of production
• A clear communicator with a strong vision and a positive attitude
• A self-starter who constantly seeks and explore new commercially viable projects
• A strong leader who can manage creative projects independently from start to finish
• A problem-solver with a passion for fostering relationships with clients, team members, outsourced vendors and partners
• Have an affinity for juggling multiple projects with tight timelines
• A production quality controller who always seeks to improve and can handle constructive and direct feedback
• At least 7years working experience in production industry Skills
• A good command of English & Mandarin; proficiency in other languages with preference for Korean, Mandarin and/or Bahasa in addition to English
• Proven negotiation and influencing skills.
• Analytical eye and good attention to detail.
• Ability to travel regularly
• Good organizational and time management skills with an ability to multitask and prioritize effectively.
• A proactive and creative approach to problem solving, actively seeking to make improvements to departmental processes.
• Excellent knowledge of Microsoft Office – including PowerPoint, Word and Excel
Degree/fields(s)
Film, TV, journalism, music production, communications, or related fields
Please send your CV and cover letter to [email protected] & [email protected]