HBO execs take the lead in new WarnerMedia SEA team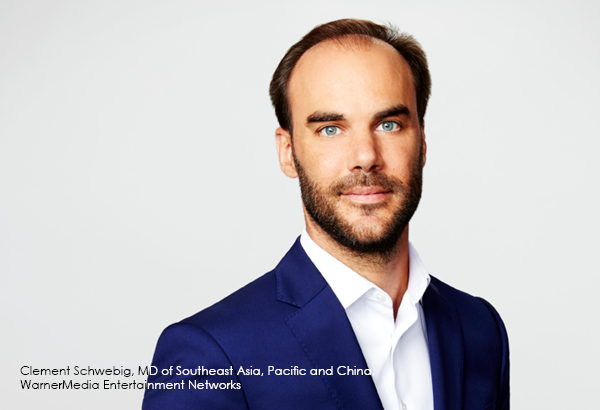 Distribution, programming, production, streaming & biz dev go to HBO; Turner keeps ad sales, consumer marketing
WarnerMedia Entertainment Networks' Clement Schwebig has unveiled his Southeast Asia leadership team, putting HBO Asia execs in five of the seven roles – including programming and original production – announced today, and flagging an upsized investment in original programming.
The new team puts HBO Asia's Yasmin Zahid in charge of affiliate distribution and marketing for all HBO channels, as well as CNN International, Cartoon Network, Boomerang, Warner TV and Oh!K.
HBO Asia's Magdalene Ew will take charge of the company's consolidated entertainment pillar, which includes all HBO channels, Warner TV and Oh!K, with HBO Asia's Jessica Kam overseeing original Asia entertainment programming.
HBO Asia's David Simonsen will lead the development of streaming platform, HBO Go, and will be responsible for driving growth through telco partnerships and as a standalone OTT app.
Shonali Bedi, also from HBO Asia, will be responsible for business development and strategy.
The two Turner execs on Schwebig's Southeast Asia team are Awantika Sood, who will lead ad sales, branded content and commercial opportunities for Southeast Asia; and Marianne Lee, based in Hong Kong, who takes an interim position as head of consumer marketing and central services, including creative services, social media, research and data.
The combined Turner Asia Pacific/HBO Asia team for Southeast Asia will be based in Singapore.
Leslie Lee, who joined Turner in April this year, continues to lead all the kids brands for the network in Asia Pacific, including in Southeast Asia.
These are the first appointments announced for the organisation led by Schwebig as MD of SEA, Pacific and China.