Heliconia preps MasterChef Thailand All Stars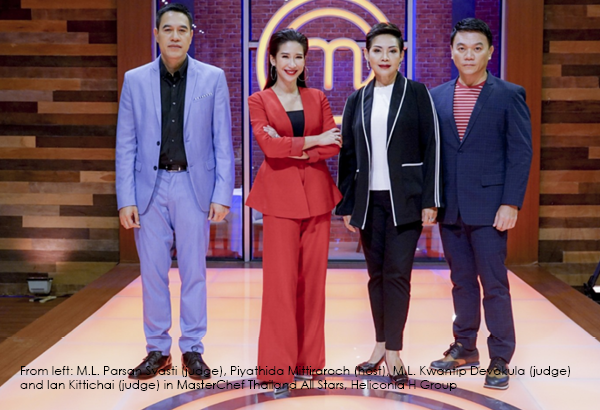 Prime-time season premiere set for 2020.
Thai production house Heliconia H Group premieres an All Stars edition of big-brand cooking competition format, MasterChef Thailand, in Feb 2020, expanding its five-season relationship with rights holder Endemol Shine.
The new version of the long-running format will continue to air in the Heliconia-owned airtime block on Sundays at 6.20pm to 7.50pm on free-TV station, Bangkok Broadcasting & TV (BBTV Channel 7 aka Ch7).
Previous series in the block include MasterChef Thailand seasons one, two and three, and MasterChef Junior Thailand seasons one and two.
Heliconia has acquired free-TV and AVOD rights (YouTube, Facebook) for Thailand for both series, and is responsible for selling commercial space in the block;100% of the airtime revenues belong to Heliconia.
The All Stars edition features select participants from previous seasons of MasterChef Thailand, excluding the winners. Actress/model Piyathida Mittiraroch, food critic M.L. Parsan Svasti, chef M.L. Kwantip Devakula and chef Ian Kittichai return as host and judges.
The first local adaptation of the MasterChef format was introduced to Thailand in 2017, followed by season two and a junior edition in 2018. In Feb this year, Heliconia premiered season three of the adult version and a second kids edition in Sept.
Season three of MasterChef Thailand (17 eps) earned an average TVR of 3.68 across all 17 episodes (total individuals, Nielsen Thailand, 3 Feb-9 June 2019).
Season two of MasterChef Junior Thailand garnered an average TVR of 4.04 so far, across the first five episodes (of 14) for total individuals, Nielsen Thailand (Sept 2019-current).