NBCUni brings hayu to Singapore, Hong Kong & Philippines; strong DTC core; also looking for at least one flagship partner in each, McDermott says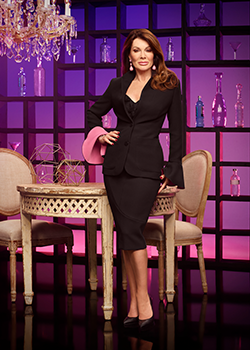 NBCUniversal is betting on a full-on dose of the Kardashians, expensive homes and housewives for its first true stand-alone direct-to-consumer (DTC) play in Southeast Asia.
Expanding beyond Australia in the Asia-Pacific region for the first time, the ramped-up DTC initiative runs alongside a close watch on what NBCUni is doing with its regional linear channels in Asia.
Hayu's October rollouts in Singapore, Hong Kong and the Philippines coincide with the launch of the platform's tech/UI/UX upgrade, including personalisation functionality that will customise users' screens based on viewing preferences.
Why those three markets? Because, says NBCUniversal International's SVP, branded on-demand, Hendrik McDermott, they have an affinity with reality content, broadband speeds and penetration (at least in Hong Kong and Singapore) are high, and all have English-speaking populations that are familiar with American culture.
The service costs S$4.99/US$3.62 in Singapore, Ps149/US$2.88 in the Philippines, and HK$40/US$5 in Hong Kong.
Hayu in Singapore, Hong Kong and Philippines carries about 6,000 hours of content, drawing from Bravo, Oxygen and E!. Titles/box sets include various editions of The Real Housewives, Vanderpump Rules, Kandi Koated Nights, crime series such as The Disappearance of Natalee Holloway and The Killer Affair, and home and design destination with titles such as Flipping Exes and Million Dollar Decorators.
McDermott guarantees about 750 new hours a year from NBCUni's catalogue, with almost all new shows on a day and date release with the U.S., topped up with "local or local friendly" content. He calls it an "anti-spoiler, anti-piracy" strategy.
Asian content is a possibility, but no promises are being made beyond adding Love Island Australia to the Asia line up. "That will continue over time," McDermott says.
"We took the best of NBCUniversal and put it on hayu," he tells ContentAsia. None of it is exclusive to hayu, and all live alongside NBCUni's licensing and channels business in the region. "Our content exists in multiple places," he adds says.
In Southeast Asia, the U.K.-based hayu team will pretty much follow the strategy they used in Australia, where today they say one in two women know what hayu is (subscription/usage/engagement numbers not disclosed). The plan kicks off with investment in marketing and driving awareness as fast as possible, and then relying on digital marketing to convert.
Although hayu broadly targets 18-54 year olds, the sweet spot is 18-34 with an average age of between 28 and 30, McDermott says. The gender split is 90% female.
He adds that hayu will have "at least one flagship partner" in every territory, varying from SVOD platforms to content aggregators. No details yet on who the Southeast Asian partners are. In Australia, hayu works with Fetch and Telstra and operates its own platform. In the U.K., hayu is bundled into a Virgin Media premium cable tier.
"We are really platform agnostic. We're trying to get our brand out on as many platforms as possible," he says.
The three Southeast Asian launches bring hayu's markets to 11 around the world.