ABS-CBN International Distribution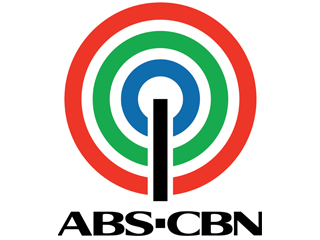 ABS-CBN Corporation is the Philippines' leading multimedia conglomerate with a legacy spanning over six decades. Along with operating the largest cable TV service and owning top film and music outfits in the nation, it also has business interests in a wide range of industries catered to the social spectrum. ABS-CBN International Distribution is a globally recognised foreign content provider that has sold over 50,000 hours of content and reached over 50 territories worldwide. Its line-up consists of high-calibre programmes and movies with storylines that appeal to diverse cultures.


Address
ABS-CBN Corporation
10F ELJ Communications Center,
Eugenio Lopez Drive,
1103 Quezon City, Philippines
T: +632 411 1670
W: Internationalsales.abs-cbn.com
Who's who...
Ma. Cecilia F. Imperial
VP & Head, Integrated Program Acquisitions and International Sales and Distribution
Pia Bacungan-Laurel
Sales Head, New Media and International co-production
Laarni J. Yu
Sales Head, EMEA
Wincess Gonzalez
Sales Head, Asia and Latin America
Genres
We sell drama, action, fantasy, comedy, lifestyle and non-fiction content.
Production
Our scripted format Timeless is currently being produced in Malaysia.
Rights
We hold all rights to the content we are distributing.
HD/4K
Content produced in the last four years is in HD.
Trends in 2018/Outlook for 2019
"OTT is a major revenue driver for us because of the aggressiveness of the OTT platforms in Asia. International co-production and partnerships are also key in growing the business. We also want to focus on developing territories and maintain relations with our existing clients in Asia."

Asia focus in 2019
"Although we have a great presence in Asia, this year we are continuously pursuing and developing partners in territories we identified as our growth areas. We are hopeful that we will be able to work with China through various business models."
Top shows are…
Betrayal
Betrayal revolves around the story of Lino, Jacky and their star-crossed love for each other, which began when they were still children. Jacky's parents disapprove of Lino as he is the son of one of their workers. Eventually, Lino decides to stay away to spare Jacky from getting more hurt. In a twist of fate, the two meet again after years apart, but they are now married to other people. Lino is with Jade, an ambitious, headstrong woman, who finds a way to get what she wants, while Jacky's husband is Ace, a rich man whose sweetness hides a secret. Now that destiny has given them another chance at being together, they must choose between fighting for the love they were deprived of and keeping their promise of forever to people who may not deserve it. Episodes/length: Approximately 40x45 mins
Now & Forever
Now and Forever centers on Eva, the long-lost heiress of the Cortes clan's wealth, who survived the multiple assassinations made by her father's family. As she and the now known successor to the Cortes' fortune Inno meet, a love will eventually flourish between them and the pieces surrounding Eva's identity fall into place. Episodes/length: Approximately 40x45 mins
The Secrets of El Paraiso
The Secrets of El Paraiso tells the story of Mich, an aspiring lass with a sunny disposition in life, who meets Adrian, an ill-tempered CEO. Despite Adrian having an evil reputation, Mich still believes that Adrian is not like what the others think. As Mich travels to El Paraiso, she learns further not just about Adrian's secrets but also about her true identity and the certain lighthouse she's been dreaming of. Episodes/length: Approximately 40x45 mins