A+E Networks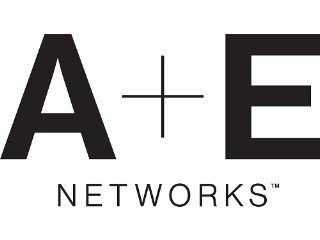 A+E Networks® is a global content company comprised of some of the most popular and culturally relevant brands in media including A&E®, Lifetime®, HISTORY®, Lifetime Movies, FYI™, VICELAND®, Blaze™ and Crime+Investigation®. A+E Networks' channels and branded programming reach more than 335 million households in over 200 territories in 42 languages. A+E Networks is a joint venture of Disney-ABC Television Group and Hearst. Follow us on Twitter at twitter.com/aenetworks and Facebook at facebook.com/AENetworks
Address
A+E Networks
Singapore/Southeast Asia:
80 Bendemeer Road
#07-04 Hyflux Innovation Centre
Singapore 339949
T: +65 6800 5000
W: aenetworksasia.com
India:
AETN18, Empire Complex
414 Senapati Bapat Marg
Lower Parel, Mumbai – 400013
Japan:
Habilulu Nishi-Shinbashi 12th floor
2-35-2 Nishi Shinbashi Minato-ku,
Tokyo 103-0005 Japan
Korea:
15Fl TwinTree Building A
Yulgok-ro 6, Jongro-gu
Seoul 03142 Korea
Who's who...
Edward Sabin
Executive MD, International
Patrick Vien
Executive MD, International
Richard Tulk-Hart
MD, International Content Sales & Co-productions
Saugato Banerjee
GM, North Asia
John Flanagan
GM, Japan
Leena Singarajah
GM, Southeast Asia & Australia
Youngsun Soh
GM, Korea
Glen Hansen
VP, Content Sales, Asia Pacific
Pooja Nirmal Kant
Director, International Content Sales, Asia Pacific
Genres
Scripted, factual entertainment, documentaries, crime, lifestyle, movies and formats
Production
In Korea, we have produced eight unscripted series to date, have two new scripted series in development and also produced A+E format Man vs. Child: Chef Showdown. Over the course of the coming year, we will be announcing new locally produced projects across various genres.
Rights
We typically hold worldwide rights across all platforms for the majority of our content catalogue.
Trends in 2018/Outlook for 2019
Content investment is on the rise from movies to dramas, and the production of Korean dramas in particular is picking up steam. In addition, increased OTT/ IPTV rights have emerged as increasingly important components to the deal. A+E Networks is the only global network running both Korean and pan-Asian platforms and is planning to speed up its role as a bridge to each country through the increased production of hugely popular Korean content across both scripted series and factual entertainment.
Asia focus in 2019
"Asia in its entirety is a growth market for us but we are specifically focused on developing our content distribution and format sales in India, Indonesia, Thailand and Vietnam. Additionally, the launch of our Korean channels (History and Lifetime) last year have provided us with A-grade Korean drama, talk-shows and gameshows with top Korean stars that are highly sought after by our clients across the region and worldwide. The success of Harry & Meghan: A Royal Romance across multiple territories has further compounded our position and reputation as the pre-eminent global distributor of TV movies."
Top shows are…
Project Blue Book
Set against the backdrop of the Cold War and rising Atomic Era, Project Blue Book™ is a thrilling series inspired by the real-life Project Blue Book, the U.S. Air Force's investigation of UFOs. Aidan Gillen (Game of Thrones, The Wire) stars as Dr. J. Allen Hynek, a brilliant astrophysicist, who is recruited to the top-secret programme, alongside Captain Michael Quinn, played by Michael Malarkey (The Vampire Diaries). In Dr. Hynek's quest to discover the truth behind a string of mysterious sightings, he will slowly come to realise that he is at the center of a vast, dangerous cover-up – one that will put him and those closest to him in peril. Episodes/length: 10x1 hour

Voices From The Grave™
If you knew you were going to die, what would you do to prepare your family? What if you could leave behind a walking, talking version of yourself? Through the miracle of cutting-edge hologram technology, Voices From the Grave™ offers people facing their final weeks and days of life a chance to show their loved ones that death is not the end of their story. In this unprecedented and profoundly moving format, they are able to return one last time to deliver uplifting, often deeply personal messages to the grieving. Episodes/length: Primetime 1 hour

Pajama Friends
Hosted by four top female celebrities – Song Ji-Hyo, Jang Yoon Joo, Joy from Red Velvet, Sung-so from WJSN – this variety talk show is really like you're talking with your best friends at a slumber party. Topics include dating, relationships, career, social issues, and more. At midnight, a popular male celebrity who is considered ideal boyfriend material appears as a "Cinderella Boy" and joins them over a midnight snack. Episodes/length: 12x1 hour.