Blue Ant International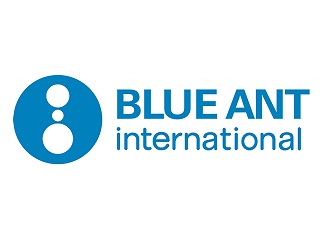 Blue Ant International is a leading content distribution company with the largest slate of native 4K nature and wildlife content globally. Its diverse catalog of over 3,000+ hours includes award-winning specialist factual, factual entertainment, kids and family programming, high impact documentaries, scripted content and formats. Blue Ant International has offices in the UK and Toronto.
Address
Blue Ant International
130 Merton Street
Toronto, Ontario M4S 1A4
T: +1 416 646 4434
W: blueantmedia.com/international/
Who's who...
Solange Attwood
EVP, International, Blue Ant Media
E: [email protected]
Solange oversees all global distribution operations, acquisitions, co-productions, pre-sales and content licensing in the US.
Kate Blank
Senior Director, International Sales
E: [email protected]
Kate oversees French-speaking Europe, German-speaking Europe, Central & Eastern Europe and Asia.
Alex Maldini
VP, International Sales & Acquisitions
E: [email protected]
Alex oversees Scandinavia, Italy and the UK.
Nick Solowski
Director, International Sales & Acquisitions
E: [email protected]
Nick oversees US Hispanic, Latin America, Iberia, Australia, New Zealand, Canada and ancillary rights.
Fleur Wheatley
Sales Manager, International Sales
E: [email protected] com
Fleur oversees Benelux, Middle East, Israel, Turkey, Greece and Africa.
Genres
Blue Ant International knows that buyers are looking for high-quality programming, created by the world's top producers. Our expandingcatalog includes five clear genres: Factual Entertainment, Kids & Family, High-Impact Documentaries, Nature & Wildlife and Scripted & Digital Studios (which includes Adult Animation series). We've had success across the entire offering with content partners across all platforms.
Production
Blue Ant International works alongside best-inclass global production houses, including Singapore- based Beach House Pictures, one of Asia's most respected indies. The team is currently coproducing the docu-series, Art of Craft (5x60 mins; HD), with CCTV9; and has wrapped production on preschool series, Teddies 2 (90x30 mins; HD), a co-production with Sydney-based Northern Pictures Kids.
Rights
Our team has established a robust co-production, pre-sale, finished content, format and output business that delivers value for content owners and buyers across all platforms.
Trends in 2018/Outlook for 2019
Asia has an affinity for premium natural history and we anticipate that the demand for new programming, showcasing cutting-edge technology, will continue to grow. As the Asian market drives innovations in technology, we look forward to the response of HDR adoption.
The kids' space is also relevant. We have made significant investments in our Kids & Family slate, focusing on great storytelling, inspiring, smart characters and kid hosts. Highlights include When I Grow Up! (26x11 mins or 13x30 mins; HD), a live-action, co-view series where Mikaela explores potential future professions; and News of the Wild (37x30 mins; HD) a factual news show bursting at the seams with animals, laughter and enthusiasm.
Asia focus in 2019
Blue Ant International has made significant gains in Mainland China, Southeast Asia and South Korea in distributing content from all of our tent-pole genres. Our expansion across Asia continues as we work to secure window sales for content creators across all platforms.
Top shows are…
Detention Adventure
Raign, Joy and Hulk get in trouble so they can search the detention room for the entrance to Alexander Graham Bell's lost laboratory. Episodes/length: 10x11 mins. HD. LoCo Motion Pictures & Broken Compass Films
John Torode's Middle East
Chef John Torode discovers the Middle East's best food by meeting inspiring local cooks to unveil the distinctive flavours of each country's cuisine. Episodes/length: 10x30 mins. HD. Blink Films
Turtles Inside the Nest
In a televisual first, this series reveals the complete story of a turtle nest; from initial egg-laying to the final hatching. Episodes/length: 1x90 mins and 1x60 mins. HD. Renegade Pictures & Merit Entertainment