Global Content Hub by ZEE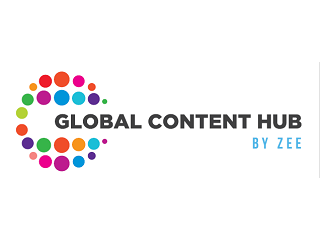 Zee Entertainment Enterprises Ltd. (ZEEL) is a worldwide media brand offering entertainment content to diverse audiences. With a presence in over 173 countries and a reach of more than 1.3 billion people around the globe, ZEEL is among the largest global content companies across genres, languages and platforms. With its new brand ideology and purpose – "Extraordinary Together" – ZEEL aspires to provide a unified brand experience and to delight consumers across the world by creating extraordinary entertainment and experiences that inspire to transcend the ordinary and become extraordinary. ZEEL is present across broadcasting, movies, music, digital, live entertainment, syndication and theatre businesses, globally. For more info, log on to: www.zeeentertainment.com
Global Content Hub by Zee is Zee's content arm, a onepoint source that gives you access to a wide choice of award-winning content of 260,000+ hours of content in every genre – dramas, documentaries, factual, lifestyle, formats and more, in a variety of Indian and international languages. Headquartered in India with 39 domestic and international channels, Zee is a major creative and broadcasting entertainment programming force.
Address
Zee Entertainment Enterprises Ltd.
Global Content Hub by Zee
18th Floor, Marathon Futurex,
N M Joshi Marg, Lower Parel East,
Mumbai 400013, India
T: +65 9389 9731 / + 91 22 7106 1465
W: www.globalcontenthub.net
E: [email protected]
Who's who...
Sunita Uchil
Chief Business Officer – International Ad Sales, Global Syndication & Production
Genres
With a portfolio of over 260,000 hours of content and the largest movie library of 4800+ titles, Global Content Hub by Zee licenses all genres: family, social, historical, romantic and thriller dramas; reality and formats; adventure and travel; scripted comedy; kids; lifestyle and fitness programmes, scripted shows and more.
Asia focus in 2019
"Our growing line up of Formats & Remakes & Originals will be the highlight of the new year."
Sunita Uchil, CBO, International Ad Sales, Global Syndication & Production
Production
Global Content Hub by Zee produces Dance India Dance. This popular Indian programme has been remade by Zee in Singapore as Dance Singapore Dance and has been licensed to JKN Global Media in Thailand. Zee's Format Factory, which was launched two years ago, has been active in developing a slate of formats – scripted and unscripted – that we hope to license into Asia in 2019.
Rights
Zee holds all IP rights to the content that it produces and distributes.
HD/4K
Our content is produced in HD and we continue to invest in 4K content. Our new documentary, The Life of Earth from Space, is produced in both 4K and HD.
Top shows are…
The Life of Earth from Space
Blue-chip documentary about the history of earth, from inception to the present, utilising the latest technologies including 4k cinematography and HD cameras. They show world-class CGI views from the International Space Station of Earth's landscapes; thermal imaging of the first humans crossing the Red Sea to Saudi Arabia; vast scale time lapse over millions of years during major transformations of Earth's continents; UV and X-Ray imaging of planetary formation, atmospheric events and solar flares; as well as 3D data-mapping revealing the spread of an avian flu pandemic. Episodes/length: 2x60 mins. Documentary
Tujhse Hai Raabta (Cosmic Connection)
This is the story of a bitter-sweet relationship between a daughter and her stepmother, forced to live together after a tragedy strikes the family. Family drama series
Vikram Beetal (The Legend of Vikram and Beetal)
The chronicles of King Vikramaditya and Beetal, a ghost analogous to a vampire in Western literature. Custom drama