Keshet International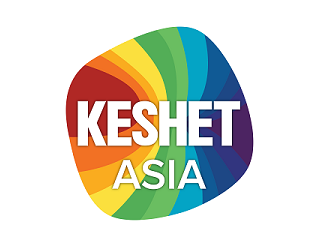 Keshet International (KI) is Keshet Media Group's global distribution and production arm. Headed by CEO Alon Shtruzman, it includes local production subsidiaries (Keshet U.K., Keshet Studios (U.S.), Keshet Asia, Keshet MX and Tresor (Germany), as well as KDS, Keshet Films and Keshet International Gaming. Keshet International Asia (KIA) was established in 2015, building on the company's footprint as one of largest exporters of IP to the region. Regional headquarters in Hong Kong, a recently established office in Mumbai and a ferocious drive to gain footholds in all the Asian markets.
Address
Keshet International
Asia office
1204 Kai Tak Commercial Building,
317-319 Des Voeux Road Central
Hong Kong
T: +852 3956 7168
Head office
12 Raul Valenburg Street
P.O.B. 58151
6971910 Tel Aviv, Israel
T: +972 3 7676031
E: [email protected]
W: www.keshetinternational.com
Facebook: KeshetAsia
Twitter: @keshetasia
Instagram: keshet.asia
Who's who...
Alon Shtruzman
CEO, Keshet International
E: [email protected]
Kelly Wright
VP Distribution and New Business
Latin America, Asia, Australia/NZ
E: [email protected]
Gary Pudney
Head of Asia, Keshet International
E: [email protected]
Arpit Agarwal
Director India and SAARC
E: [email protected]
Mihir Karlekar
Senior Sales Manager
India, Singapore, Indonesia, Malaysia, and SAARC
E:[email protected]
Genres
Non-scripted Reality/Factual Entertainment, Game Shows, Talent Shows, Dating Shows, Scripted Drama, Scripted Comedy Production Recent adaptations include Prisoners of War India (Star TV), Rising Star India (Viacom 18), Rising Star Cambodia (Town TV), Rising Star Indonesia, Trade Up China (CCTV), Master Class China (CCTV), Who's On Top Indonesia (RCTM), Master Class Vietnam (HTV3), Boom! Cambodia and Spy Korea.
Rights
All Distribution and Format rights are available. Additional rights can be discussed.
HD/4K
All content is available in HD
Trends & Outlook
"The trend in Asia is to embrace digital technology. Keshet International will focus on delivering worldclass prime-time entertainment that incorporates mobile interactivity. We're also exploring partnerships with OTT platforms with ever-growing subscribers in Asia. While international formats are still dominating channels' schedules, we're seeing a trend towards co-development. We're already working on several deals which will allow us to develop from Keshet's slate directly to partners' studios and channels in a co-development model."
Asia focus in 2018
"We'd all love to crack China, but at the moment it doesn't factor largely in our plans due to the restrictive regulations. India and the SAARC region is a major focus as our newly launched shingle in Mumbai continues to make huge strides into the local adaptation of Keshet's formats and into local production, too. We'll be doubling down this year in Vietnam, Thailand, the Philippines and Indonesia as well."
Top shows are...
Masters of Dance
This high-stakes studio-based competition takes the booming global dance show trend to a spectacular new level, as four renowned dance masters put their reputations and egos on the line in a thrilling battle to crown the country's best dancer and to be named the Master of Dance. Episodes/length: 22X60/90 mins. Talent Show
Domination
Delivering a national TV event, this entertaining and dramatic new primetime family game show is guaranteed to get the whole audience involved, as a single studio contestant must prove that he or she has what it takes to outsmart an entire country in a game of knowledge and strategy. Episodes/length: 4x50 mins, 1x100 mins. Gameshow
Jo Frost on Killer Kids
Produced by true crime specialists Woodcut Media, Jo Frost on Killer Kids delves into the unsettling subject of children who've committed murder. Tackling the fascinating and thought-provoking questions about nature vs nurture, and whether some children are simply born with a certain disposition, renowned parenting expert Jo Frost examines chilling cases that have left the public shocked to the core. Episodes/length: 4x60 mins finished tape. Factual, True Crime