Red Arrow Studios International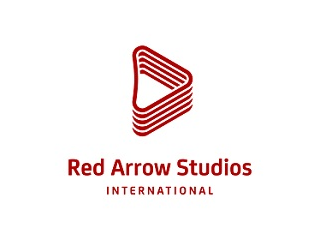 Red Arrow Studios International is a world-leading TV distributor of scripted, formats and factual shows from a global network of in-house production companies, outstanding third-party producers and digital-content partners. Led by Henrik Pabst, with offices in Munich, London, New York and Hong Kong, Red Arrow Studios International co-produces and finances global entertainment, and distributes acclaimed content to over 200 territories worldwide. Red Arrow Studios International is part of Red Arrow Studios, which is comprised of 20 production companies in seven territories, multi-platform digital network Studio71, and film distributor Gravitas Ventures. Red Arrow Studios is a ProSiebenSat.1 Media SE company, one of Europe's leading media groups.
Address
Red Arrow Studios International
Asia Office
5c tower 1, Harbour Green
8 Sham Mong Road, Tai Kok Tsui
Kowloon, Hong Kong
T: +852 2162 7464
Munich HQ
Medienallee 7
85774 Unterfoehring
Germany
T: +49 89 9507 7303
E: [email protected]
W: www.redarrowinternational.tv
Twitter: @redarrowint
Who's who...
Henrik Pabst
President
Bo Stehmeier
SVP Global Sales
Jamie I
VP Sales, Asia Pacific
E: [email protected]
Genres
Fiction, Formats, Factual and TV Movies
Production
Red Arrow is heavily involved in local productions in Asia, working with partners to license our formats across the region. Recent successes include the Japanese remake of hit crime drama The Last Cop, with two seasons and a theatrical movie from Nippon TV and Hulu Japan, and six seasons of the comedy game show My Man Can in Cambodia, Vietnam and Thailand.
Rights
Red Arrow Studios International holds all rights for its content.
HD
All new shows are produced in HD, and Red Arrow Studios International has a large HD catalogue of finished programmes, from drama to factual and entertainment.
Trends & Outlook
"Major trends include: Factual entertainment and reality shows, driven by our shows Married at First Sight and Kiss Bang Love, with the U.S. versions selling across the region. Game shows with a comedy spin are also in demand, demonstrated by the format My Man Can, which has been produced across the region. Finally, we see a major growth in OTT, with examples including the Japanese remake of The Last Cop in Japan."
Asia focus in 2018
"Countries including India, Vietnam and Thailand, and extending our relationships in Japan."
Top shows are…
Empire Builders
Empire Builders is the epic documentary series that explores 10 of history's great empires, from the Romans to the Raj, by visiting significant sites that defined their achievements and legacy. Combining CGI and dramatic reconstructions with insights from history experts, Empire Builders reveals the story of extraordinary empires that are still shaping the way we live our lives today. Produced by Pilot Productions for PBS (U.S.). Episodes/length: 10x60 mins
The Story of Toys
The Story of Toys is a fascinating new factual series for adults and children, that explores how some of our most cherished toys relate to the history and culture of a nation. Focusing on Japan, U.S. and France, each self-contained episode is dedicated to one specific toy group, from high-tech toys and dolls, to costumes, monsters and miniatures. Produced by Pernel Media for France 4. Episodes/length: 6x60 mins
Old People's Home for 4 Year Olds
In revolutionary social experiment Old People's Home for 4 Year Olds, a group of retirement home residents are brought together with pre-schoolers, to test if this simple inter-generational act can improve the health and wellbeing of the older people. The results are extraordinary, with significant changes in the physical and emotional wellbeing of seniors. The format has been picked up by territories including France, Spain, the Netherlands, Australia and Sweden, and proved a ratings hit on Channel 4 in the UK. Produced and created by CPL Productions for Channel 4 (U.K.). Episodes/length: 3x60 mins. Format