Turner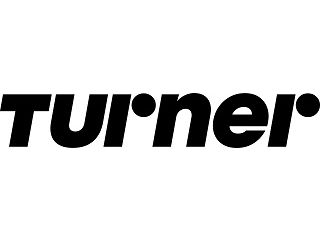 Turner is a global entertainment, sports and news company that creates premium content, and delivers exceptional experiences to fans whenever and wherever they consume content. Turner owns and operates some of the most valuable brands in the world, including Adult Swim, Bleacher Report, Boomerang, Cartoon Network, CNN, ELEAGUE, Great Big Story, HLN, iStreamPlanet, TBS, Turner Classic Movies (TCM), TNT, truTV and Turner Sports. In Asia Pacific, Turner also owns and operates CNNj, POGO, Warner TV, Oh!K, MondoTV, TABI Channel, Tabi Tele, Mondo Mah-Jong TV; and HBO, HBO HD and WB in South Asia. Turner is a WarnerMedia company.

Who's who...
Phil Nelson
SVP & MD, North & Southeast Asia Pacific
E: [email protected]

Vishal Dembla
GM, Southeast Asia
E: [email protected]

Robi Stanton
GM, Australia, New Zealand & Pacific
E: [email protected]

Siddharth Jain
SVP & MD, South Asia
E: [email protected]
Genres
Turner produces original content in the kids, youth, general entertainment, news, comedy and Japanese lifestyle genres. It also holds rights for Korean entertainment content.
Rights & HD/4K
Turner holds all rights. All new content is available in HD. Turner, which produces more original content than any other international broadcaster in Japan, also creates 4K content for its MondoTV and TABI Channel originals.
2019 Focus
The slate of original programming for Cartoon Network, Adult Swim, TNT, TBS and truTV networks continues to grow. New to the portfolio are: I am the Night, Miracle Workers, Tell Me Your Secrets, The Last O.G. S2 and I'm Sorry S2. Animated series from Cartoon Network include: Summer Camp Island, The Powerpuff Girls, Ben 10 and We Bare Bears. For young-adult audiences, Adult Swim original content features Rick and Morty (new eps coming this year) and the award-winning Robot Chicken. In Asia, original reality series for MondoTV include The Legendary Car Tuner (S1-3) and RC Drift Masters; and TABI Channel's documentaries Best of Japan and In Search of Local Ramen.
Top shows include…
I am the Night
Inspired by true events, I Am the Night tells the gripping story of Fauna Hodel (India Eisley), a teenage girl who is given away at birth, and grows up outside of Reno, Nevada. Fauna lives more-or-less comfortably with the mysteries of her origin, until one day she makes a discovery that leads her to question everything. As Fauna begins to investigate the secrets of her past, she meets a ruined reporter (Chris Pine), haunted by the case that undid him. Together they follow a sinister trail that swirls ever closer to an infamous Los Angeles gynecologist, Dr. George Hodel (Jefferson Mays), a man involved in some of Hollywood's darkest debauchery, and possibly, its most infamous unsolved crime. (TNT)
Miracle Workers
Based on Simon Rich's book, What in God's Name, this seven-episode limited series turns the perception of heaven on its head while also making the case that humans are worth saving. Daniel Radcliffe and Steve Buscemi executive produce and star alongside Karan Soni (Deadpool) and Geraldine Viswanathan (Blockers). Radcliffe plays Craig, a low-level angel responsible for handling all of humanity's prayers. Buscemi plays Craig's boss, God, who has pretty much checked out to focus on petty hobbies. To prevent Earth's destruction, Craig and fellow angel Eliza (Viswanathan) must answer a seemingly impossible prayer: help two humans, Laura and Sam (played by Sasha Compere and Jon Bass), fall in love. (TBS)
Summer Camp Island
Welcome to Summer Camp Island, Cartoon Network's newest animated series created by Julia Pott. Based on the critically acclaimed short screened at Sundance Film Festival, Tribeca Film Festival and SXSW, and developed in Cartoon Network Studios' global Artists Program, the new series follows best friends Oscar and Hedgehog as they discover their first sleepaway camp isn't quite what it seems. Come along and explore a magical island filled with creatures of all kinds, including unicorns, yetis and aliens – just be careful to steer clear of the grumpy camp counselors, who happen to be witches. (Cartoon Network)