Viacom International Studios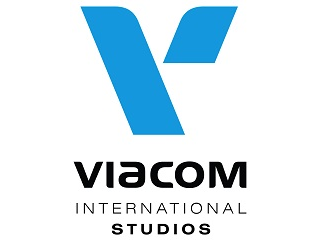 Viacom International Studios (VIS) is the umbrella brand for all of Viacom's content production and distribution activities outside of the U.S. VIS is responsible for all international content syndication, format and co-production activities for this diverse portfolio of entertainment brands, including MTV, Nickelodeon, Comedy Central, Channel 5 and Telefe. The group also oversees the strategic acquisition of original content in Viacom International Media Networks' core competency areas of kids, youth and adults, for sale to third parties around the world.
Address
Viacom International Studios
151 Lorong Chuan (Lobby H)
#03-08 New Tech Park
Singapore 556741
T: +65 6221 8166
W: www.b2b.viacom.com
www.mtvasia.com
www.nick-asia.com
www.comedycentralasia.com
Who's who...
Mark Whitehead
President and Managing Director, Asia Pacific
E: [email protected]

Tan Chee Kiat
Senior Vice President and Chief Operating Officer, Asia Pacific
E: [email protected]

Amit Arora
Senior Vice President, Strategy and Business Development, Asia Pacific
E: [email protected]

Susumu Imata
Senior Vice President and General Manager, Japan
E: [email protected]

Pierre Cheung
Senior Vice President and General Manager, Greater China
E: [email protected]

Paras Sharma
Senior Vice President and General Manager, Southeast Asia E: [email protected]

Ben Richardson
Senior Vice President and General Manager, Australia and New Zealand
E: [email protected]
Genres
Core sales in animation. Reality, competitive reality, documentaries and TV movies. Award shows, music shows, studio entertainment, music performances and formats. Animated sitcom, sitcom/live action, sketch-comedy, gag and best of Asia comedy.
Production
YO! MTV Raps Southeast Asia – After its debut 30 years ago, YO! MTV Raps became the premiere destination for all things hiphop. Reinvented for the current generation of hip-hop fans around the world, the Southeast Asia format will be anchored by two local presenters and feature regional emerging artists, in-studio and remote custom performances (YO! Originals). Comedy Central Stand-Up, Asia! – The Asian original stand-up series has already seen three seasons, which have featured Asian comedic acts from the region and across the world, giving audiences a unique and first of its kind opportunity to taste different flavours of Asian stand-up.
Rights
VIMN holds all media rights across platforms, from traditional TV to digital platforms.
HD/4K
VIMN's library includes nearly 2,500 hours of high-definition content, including locally produced live music specials and events. Asia focus in 2019 VIMN Asia Pacific's business cuts across Australia and New Zealand, China, Hong Kong, Taiwan, Japan and Southeast Asia.
Top shows are…
Butterbean's Café
Butterbean's Café is an animated pre-school series about Butterbean, a fairy who runs a neighbourhood café and magical bakery. She and her fairy friends serve up the healthiest snacks and sweetest treats in Puddlebrook. Butterbean's special bean magic, the fairies' magic kitchen tools, and the team's can-do spirit make their café the best eatery in town. Butterbean has the recipe for success – a spoonful of leadership, a dash of entrepreneurial spirit and a sprinkle of fairy magic! Episodes/length: 40x30 mins. Kids/pre-school
Top Wing
Top Wing follows four best friend rescue birds – Swift, Penny, Rod and Brody – who are training to earn their wings at the Top Wing Academy. With the help of their mentor Speedy, and unique turbo-charged vehicles and high-tech gadgets, the cadets are assigned different missions to sharpen their rescue skills and help those in need while learning valuable lessons along the way. Top Wing features storylines that help pre-schoolers build self-confidence, and includes lessons about perseverance and hard work. Episodes/length: 52x30 mins. Kids/pre-school
The Challenge
One of the longest running and popular formats on MTV, The Challenge is a competitive reality format that pits reality TV stars against each other in a game combining physical and mental challenges and strategy in order to win a cash prize. Famous for its tests of endurance and unique elimination process, in which the competitors have the chance to determine who stays and who goes, The Challenge is the ultimate mix of gameplay and reality-driven drama. Length: 60 mins. Format/competitive reality