Lotto Singer
Lotto Singer, the latest music game show of Wonwoo Park, who is the creator of The Masked Singer, is a revolutionary show that surpasses the limit of conventional talent show. 45 singers in all genres get their scores by the on-site Audience Panels after the stage and those scores are locked in the safe so that no one knows the score until the very end of each round. The viewers at home get an opportunity to win the lottery if they correctly guess the Top 6 singers who received the highest scores from the Audience Panels. A life-changing music game show that brings excitement and thrillingness at the same time! Length: 16x120 mins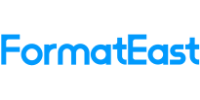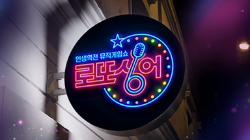 Lotto Singer
Lotto Singer, the latest music game show of Wonwoo Park, who is the creator of The Masked Singer, is a revolutionary show that surpasses the limit of conventional talent show. 45 singers in all genres get their scores by the on-site Audience Panels after the stage and those scores are locked in the safe so that no one knows the score until the very end of each round. The viewers at home get an opportunity to win the lottery if they correctly guess the Top 6 singers who received the highest scores from the Audience Panels. A life-changing music game show that brings excitement and thrillingness at the same time! Length: 16x120 mins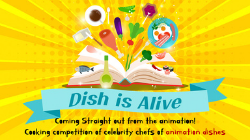 Dish is Alive
Everyone would have once dreamed of eating food from an animation or from a cartoon. Dish is Alive has come to realize such imagination! 6 celebrity chefs compete each other on synchronizing not only the visual but also the taste of the prescribed ani-food with their imaginations. The winner then gets an opportunity to produce and sell a meal-kit package of the ani-food which provides opportunity for the viewers to easily follow the recipe and bring their imagination into a reality. It aims to target all ages by giving the pleasure of reminding the familiar food to the children, while giving the pleasure of trying to cook and eat the imaginary, yet probably reminiscent food to the adults. Ani-food that were inside the animation have ripped up the cartoon and appeared in front of you!
Length: Paper Format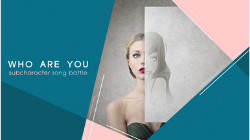 Who Are You
"Who Are You" is a music competition show with celebrities' 'alternative character', which refers to celebrities appearing on shows using their alternative characters as a way to broaden their broadcast spectrum. Celebrities wishing to challenge themselves as their alternative characters gather to perform a stage as their different alternative characters each round, which in other words suggest that it is a music competition show without any elimination of the actual singer in the show, but the elimination of their alternative characters. Providing an opportunity and anticipation to see favourite celebrities in unexpected, and thus surprising characters.
Length: Paper Format