Feature
Formats in India
APRIL 2019: India closed 2018 with 36 formats on air or commissioned. Reality was the biggest winner, topping the list with 11 titles. Game shows came in second with 10 titles. The even better news is that high-end scripted/drama format acquisitions increased to eight by the end of the year, with no sign that the appetite is on the wane.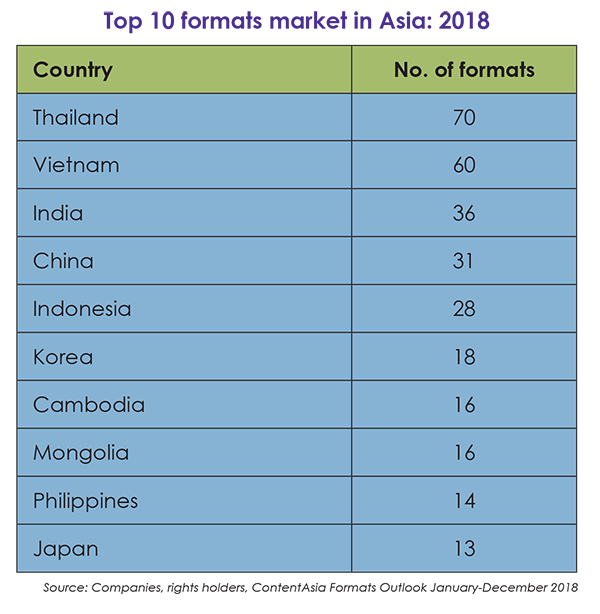 India's formats market was also at its most vibrant in three years in 2018, with 36 titles, including drama formats Criminal Justice India (BBC Studios), False Flag India (Keshet International) and Liar India (all3media International). In 2017, India logged 26 titles until end Sept (nine reality, nine game show, four singing contest, two drama, one entertainment, one dance contest). In 2016, ContentAsia's Formats Outlook counted 32 titles for India until the end of November (nine reality, eight drama, eight game show, four singing contest, two entertainment, one talent).
Among India's biggest content trends is the rise of scripted/drama formats acquisitions, driven by furious competition in the streaming space and the need to get original shows on air as fast as possible.
The booming environment has opened eyes to possibilities beyond traditional suppliers from the U.S. and Europe. Korea's CJ ENM has broken in with 16-episode 2016 romantic comedy Oh My Ghost, the story of a timid girl whose life changes when she is possessed by a lustful virgin ghost. The format has been picked up by Applause Entertainment and goes into production this year. Oh My Ghost is part of a giant slate on which Applause is said to have spent close to Rs130 crore/US$19 million since the end of 2017. Applause's CEO Sameer Nair has talked about 40 to 50 titles in various stages of development – including 15 completing soon – for a wide range of local, regional and international streaming platforms. And that's just one of India's stars rising to meet the entertainment challenge...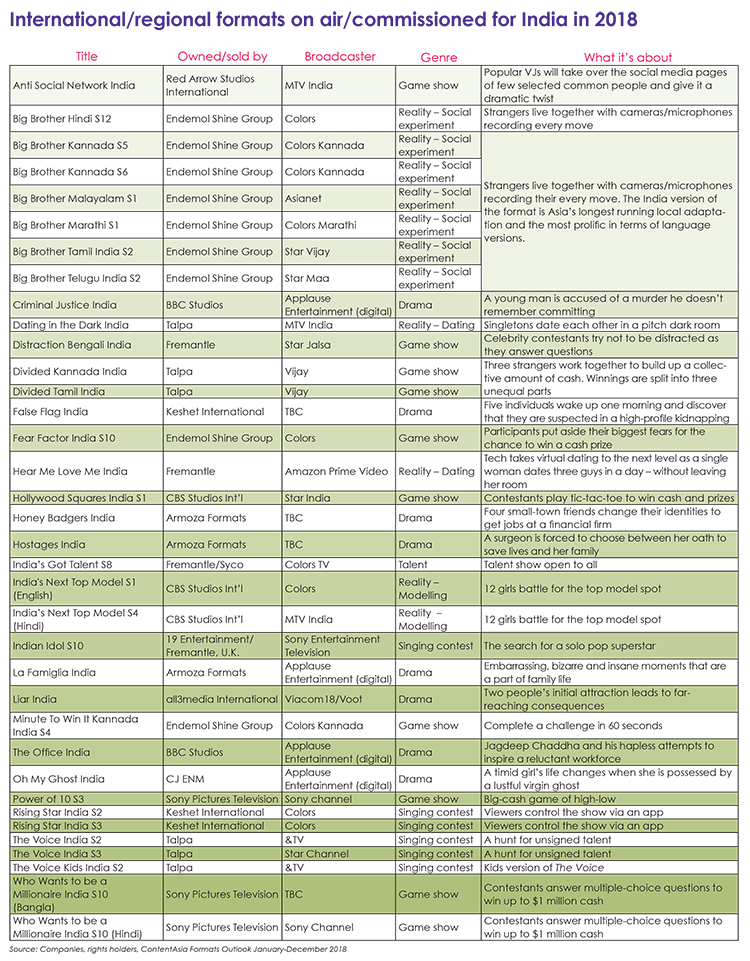 Published in April 2019 in ContentAsia print+online magazine for APOS 2019