Indonesia hot for "Spongebob"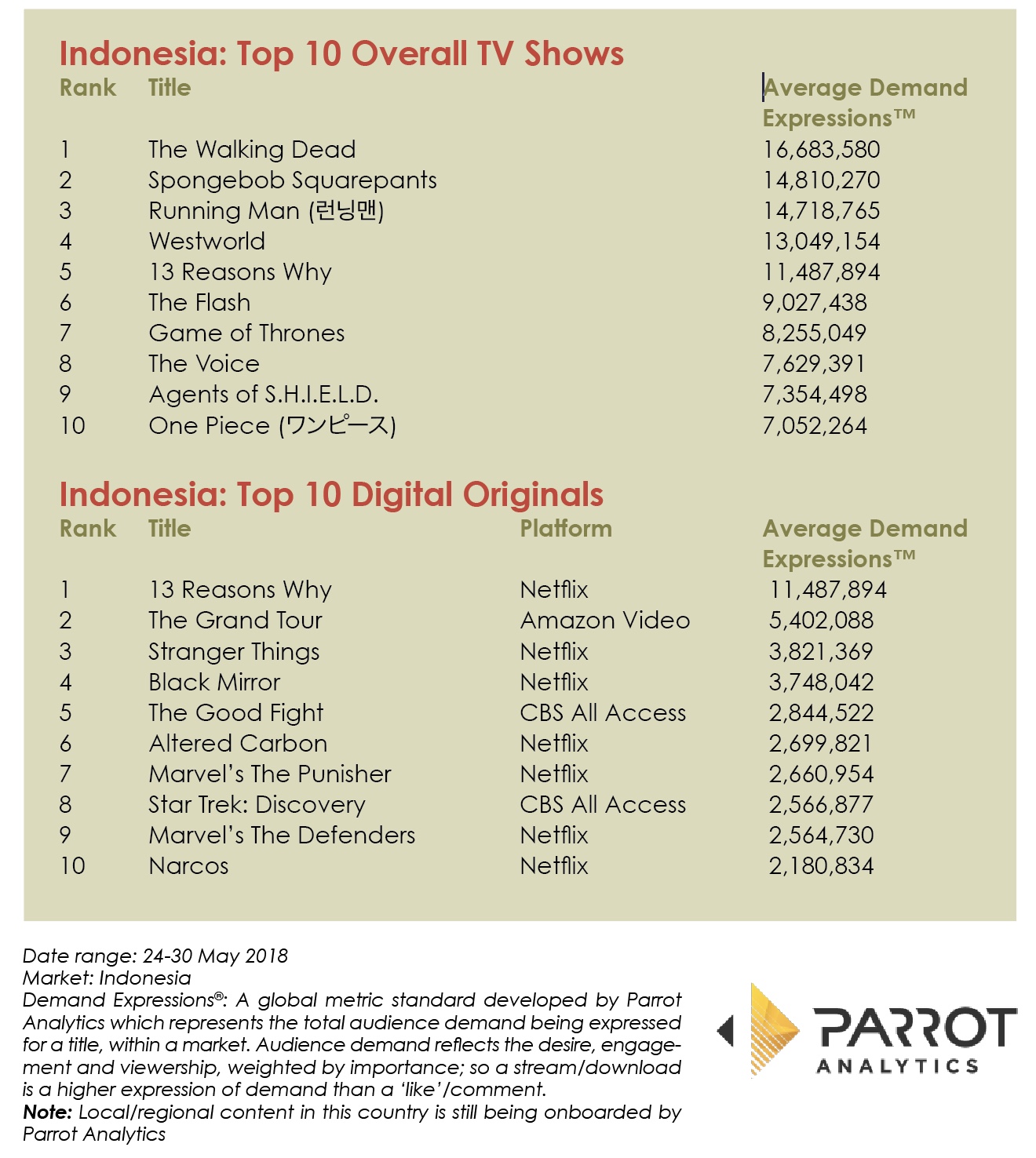 Nickelodeon's Spongebob Squarepants bounded onto Asia's charts in the top three for the first time during the week of 24-30 May, placing second only to U.S. zombie drama The Walking Dead.
In what is probably the most eclectic top three we've seen on data science company Parrot Analytics info for Asia, Indonesians also gathered around South Korean variety show Running Man, which placed a close third to Spongebob. Less than 100,000 demand expessions separated Spongebob and Running Man. The drama/animation/variety triumvirate were the only titles that beat the 14 million demand expressions mark for the week. The other two that broke the 10 million barrier were Westworld and 13 Reasons Why.
Netflix's 13 Reasons Why slayed every other title made under the banner of "digital originals", with more than double the demand of Amazon's The Grand Tour, which placed second, and three times the interest around Stranger Things.