Whitehead exits in ViacomCBS reorg; Asia rolls into Europe, ME, Africa under Raffaele Annecchino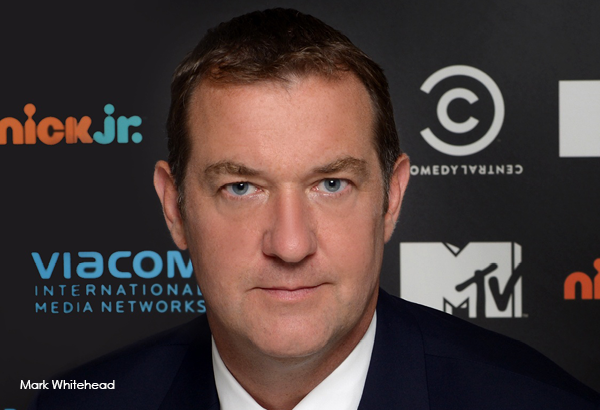 Veteran Asia pay-TV head, Mark Whitehead, is exiting ViacomCBS' Singapore-based regional networks operation at the end of this month in a wide-ranging re-org announced out of New York and London this afternoon.
ViacomCBS Networks International's Asia footprint will be managed by Raffaele Annecchino, currently president of the division's operations across Southern and Western Europe, the Middle East and Africa. Annecchino's new remit also includes Northern/Eastern Europe.
His new title is president, ViacomCBS Networks Europe, Middle East, Africa and Asia (EMEAA).
Maria Kyriacou, most recently ITV Studios' international president, will lead Australia and New Zealand.
Kyriacou joins the newly expanded division on 3 February as president, ViacomCBS Networks U.K. and Australia, which includes responsibility for Ireland, New Zealand and Israel.
Her role includes oversight of ViacomCBS's free-to-air broadcast networks, Channel 5 in the U.K. and Network 10 in Australia,
Network 10 CEO, Paul Anderson, additionally becomes EVP, ViacomCBS Networks Australia and New Zealand with immediate effect, reporting to Kyriacou.
No announcements have been made on the India joint venture, which will continue to be managed by David Lynn, president/CEO, ViacomCBS Networks International (VCNI).
Unveiling its "new simplified management structure designed to maximise growth", ViacomCBS Networks International said the reorg streamlines ViacomCBS networks into two brand groups and three pan-regional management hubs, reporting to Lynn.
Kerry Taylor, currently EVP, MTV International and CMO VCNI U.K., has been promoted to EVP of VCNI Entertainment & Youth Brands, reporting to Lynn and Chris McCarthy, president, entertainment and youth brands, ViacomCBS Domestic Media Networks.
Taylor's remit includes international oversight of MTV, Comedy Central, Paramount Network and BET.
Jules Borkent has been promoted to EVP, VCNI kids and family, reporting to Lynn and Brian Robbins, ViacomCBS Domestic Media Networks' kids and family entertainment president. Borkent has been with Nickelodeon since 2001.
"Consolidating our international flagship brands into two groups will simplify our structure and more closely align our business with ViacomCBS' U.S. brands, enabling us to share more content and resources across our different brands and extract maximum value from our content investment and libraries," Lynn said in today's announcement.
Whitehead joined Viacom International Media Networks in mid 2014. His most recent role was president and managing director of VCNI Asia Pacific.