Adapt... or die, post-production houses in Asia talk about their approach to tech upgrades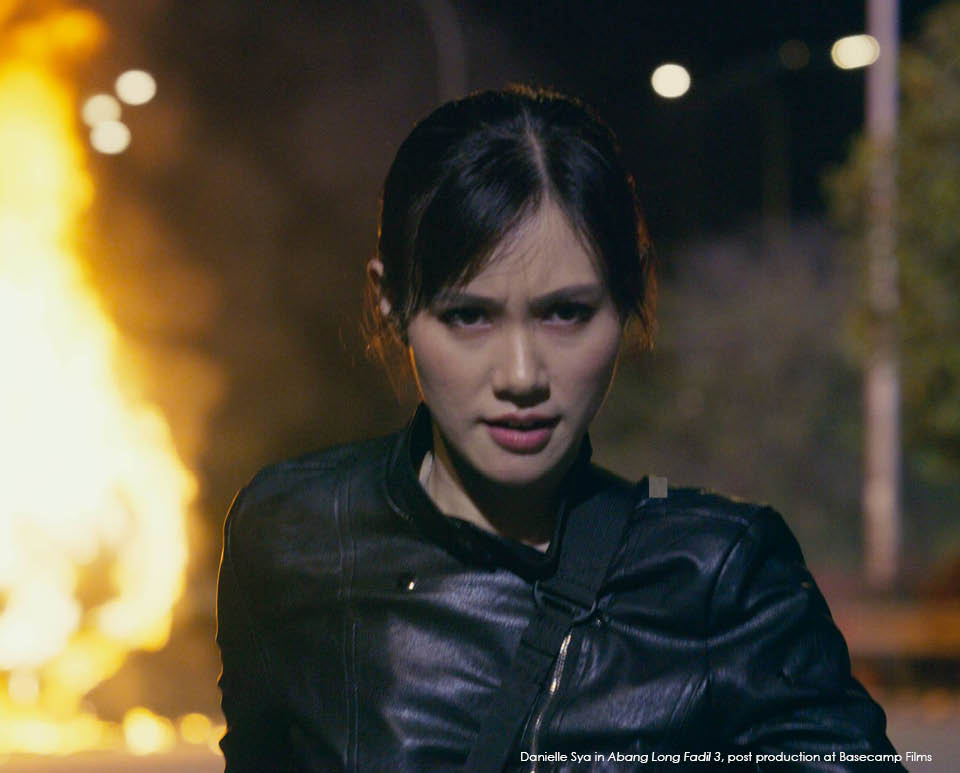 Two realities dominate Southeast Asia's current premium content environment. The first is that demand for Asian scripted content has never been this high, driven by global/regional streamers and a bid by local platforms to be part of a sexy emerging story. The second is that Asian story-telling and creative resources and production infrastructure and processes are stretched to their limits – and in many cases go way beyond current capabilities – by burgeoning demand.

There are zero scare tactics involved in warning of what will happen if Asia's producers fail to step up and close the gap between the two realities. "If local content producers don't create content in the required formats, they will be overlooked, says Malaysian post house, Basecamp Films. 

"The survival of production studios in Asia will completely depend on their ability to be able to supply content to the changing format requirements of the global and local streaming platforms," Basecamp Films' managing director, Scott Inglis, says. 

His sentiments are echoed in Thailand, where Kantana Post Production MD, Pimlapat Chaiviriyachok, says it is "crucial for any production studios to adapt to new tech in order to keep up with the demands and specifications from any platforms".

Although Covid-19 has constrained cinema mastering services, Basecamp has "refocused our energies to provide our clients with high-quality high dynamic range Dolby Vision mastering services for their upcoming titles". The studio is currently completing broadcast masters for three Malaysian tent-pole movies in Dolby Vision. "Our clients are loving this because the content just looks so much better in HDR and it allows the content owners to market their films globally as premium Malaysian content," Inglis says. 

The investment has paid off. "While it has been an expensive exercise to implement reference grade monitoring for picture and audio to master our cinema and broadcast content, we have been rewarded with a reliably accurate pipeline which has become the backbone of the company," he says.

The upgrades extend across the region. In Vietnam, Capital Studios' CEO, Myke Brown, says internation...
Two realities dominate Southeast Asia's current premium content environment. The first is that demand for Asian scripted content has never been this high, driven by global/regional streamers and a bid by local platforms to be part of a sexy emerging story. The second is that Asian story-telling and creative resources and production infrastructure and processes are stretched to their limits – and in many cases go way beyond current capabilities – by burgeoning demand.

There are zero scare tactics involved in warning of what will happen if Asia's producers fail to step up and close the gap between the two realities. "If local content producers don't create content in the required formats, they will be overlooked, says Malaysian post house, Basecamp Films. 

"The survival of production studios in Asia will completely depend on their ability to be able to supply content to the changing format requirements of the global and local streaming platforms," Basecamp Films' managing director, Scott Inglis, says. 

His sentiments are echoed in Thailand, where Kantana Post Production MD, Pimlapat Chaiviriyachok, says it is "crucial for any production studios to adapt to new tech in order to keep up with the demands and specifications from any platforms".

Although Covid-19 has constrained cinema mastering services, Basecamp has "refocused our energies to provide our clients with high-quality high dynamic range Dolby Vision mastering services for their upcoming titles". The studio is currently completing broadcast masters for three Malaysian tent-pole movies in Dolby Vision. "Our clients are loving this because the content just looks so much better in HDR and it allows the content owners to market their films globally as premium Malaysian content," Inglis says. 

The investment has paid off. "While it has been an expensive exercise to implement reference grade monitoring for picture and audio to master our cinema and broadcast content, we have been rewarded with a reliably accurate pipeline which has become the backbone of the company," he says.

The upgrades extend across the region. In Vietnam, Capital Studios' CEO, Myke Brown, says international sound standards are now available to local directors and producers, leading to delivering new quality levels to local audiences. 

"As the demand for streaming increases, we find that the diverse application and quality requirements for product increases," Brown says, talking about using gaming tools to create environments and then incorporating complex sound designs into these productions.  
Vietnam's first Dolby-based studio, Capital Studio uses Dolby audio/video products in all its films, including Wych Kaosayananda's 2020 action feature, One Night in Bangkok. Head of audio post, Sergey Groshev, says he used Dolby tools "to make the scenes come to life".

One of Capital Studio's more challenging projects was Vietnam's Virtual New Year Eve Countdown Show 2021. Groshev used the Dolby Atmos work flow to manage the mix of multi channel recording, music and virtual environment.   

Although it has been using Dolby products for about eight years, Thailand's Kantana Post Production started operating on Dolby Vision and a reference HDR monitor early this year.

Kantana's Chaiviriyachok says the upgrade enables the company to offer local and international clients – including streaming platforms – a broader range of services, She says streaming platforms have had a significant impact on picture quality in Asia, accelerated by the rapid redirect from theatrical to digital releases because of Covid-19.  

Relative newcomers to the Dolby universe, Singapore-based Beach House Pictures says "the rise of global streaming platforms... has definitely accelerated the adoption of new technologies such as Dolby Vision and Atmos in Asia". Beach House started using Dolby Vision in 2020. 

"With UHD resolution already being widely adopted by many if not all the streamers, HDR will be the natural next step," says Benjamin Goh, head of post production and technology for Beach House-owned Space Lion Studios. 

Dolby Laboratories couldn't be happier. "We are excited to be working with post production studios and production houses in Southeast Asia to enable them with Dolby Vision and Dolby Atmos, says Pankaj Kedia, Dolby Laboratories' MD for Emerging Markets. 

"Enabling content creators with the tools and infrastructure allows them to produce their shows with the highest quality of audio and video. Helping content creators realise and deliver their vision and intent is a key mission for us at Dolby," he adds. 
No one disputes the value of keeping on technology's cutting edge. 

As Capital Studio's Brown says: "Staying in touch and incorporating tech upgrades to a studio is part of being relevant, no matter the cost."

Sponsored content. Published in ContentAsia eNewsletter 17 May 2021 issue