Busan International Film Festival's Entertainment IP Market Awaits Industry Professionals!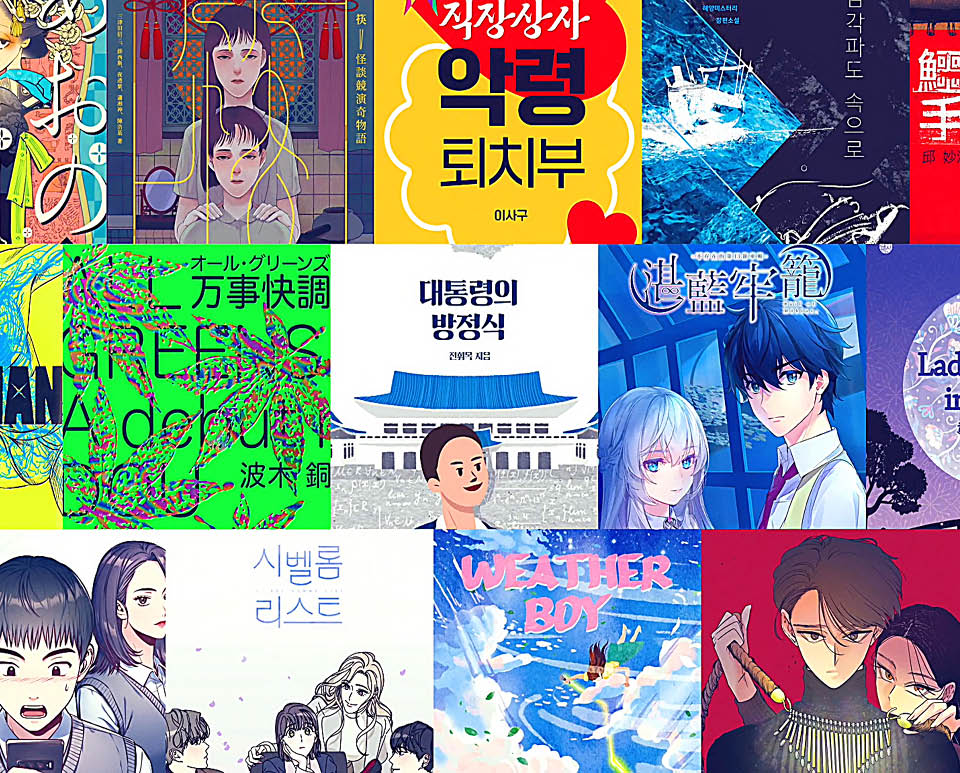 Recently, Korean IPs have been adapted in diverse media platforms, including OTT, TV, and film, and are receiving much attention from global audiences. Netflix's original Korean content that attracted viewers worldwide, such as "Kingdom", "Sweet Home", "#Alive", and "The Uncanny Counter", all based on a webtoon series, are representative examples.

Reflecting these trends where the rise of OTT platform has made a shift in the film and media industry, the Busan International Film Festival newly added an 'On Screen' section that screens breakout OTT series that are soon to be released, such as "Hellbound" (Korea), "My Name" (Korea), and "Forbidden" (Thailand).

Also, the interest towards Korean and Asian IPs are leading global industry professionals to the E-IP Market (Entertainment Intellectual Property Market), an IP trading zone for various original content adaptable across multiple media platforms, and the Asia Contents Awards, an award ceremony for outstanding TV, OTT, and online content throughout Asia which celebrates its third edition this year, both organized by the Asian Contents & Film Market (ACFM) of the Busan International Film Festival.

In the past nine years, the E-IP Market presented around 160 original IPs, including webtoons, web drama, web novels, as well as traditional content such as books in Korea, and has expanded its content to Taiwan and Japan by partnering with the Taiwan Creative Content Agency (TAICCA) and the Visual Industry Promotion Organization (VIPO) in 2019.

Previous selections of the E-IP Market have shown great achievements by securing various adaptions deals.

Novels such as Burning Heart (2020 Selection) and Abyss (2019 Selection) made TV adaptation deal with BON FACTORY, a subsidiary of CJ ENM, and film adaptation deal with RED PETER FILM, the production houses behind "Train to Busan" (2016) and "Peninsula" (2020) respectively. Also, webtoons such as "It's Mine" (2019 Selection) contracted drama series adaptation deal with STUDIO DRAGON, and "Delivery Knight" (2018 Selection) will be released as Netflix originals in 2022, starring KIM Woo-Bin and LEE Som. A variety of works has been broadcast as drama series, such as Item (Webtoon/2017 Selection) on MBC and Sun-Am Girls Detective Club (Novel/2013 ...
Recently, Korean IPs have been adapted in diverse media platforms, including OTT, TV, and film, and are receiving much attention from global audiences. Netflix's original Korean content that attracted viewers worldwide, such as "Kingdom", "Sweet Home", "#Alive", and "The Uncanny Counter", all based on a webtoon series, are representative examples.

Reflecting these trends where the rise of OTT platform has made a shift in the film and media industry, the Busan International Film Festival newly added an 'On Screen' section that screens breakout OTT series that are soon to be released, such as "Hellbound" (Korea), "My Name" (Korea), and "Forbidden" (Thailand).

Also, the interest towards Korean and Asian IPs are leading global industry professionals to the E-IP Market (Entertainment Intellectual Property Market), an IP trading zone for various original content adaptable across multiple media platforms, and the Asia Contents Awards, an award ceremony for outstanding TV, OTT, and online content throughout Asia which celebrates its third edition this year, both organized by the Asian Contents & Film Market (ACFM) of the Busan International Film Festival.

In the past nine years, the E-IP Market presented around 160 original IPs, including webtoons, web drama, web novels, as well as traditional content such as books in Korea, and has expanded its content to Taiwan and Japan by partnering with the Taiwan Creative Content Agency (TAICCA) and the Visual Industry Promotion Organization (VIPO) in 2019.

Previous selections of the E-IP Market have shown great achievements by securing various adaptions deals.

Novels such as Burning Heart (2020 Selection) and Abyss (2019 Selection) made TV adaptation deal with BON FACTORY, a subsidiary of CJ ENM, and film adaptation deal with RED PETER FILM, the production houses behind "Train to Busan" (2016) and "Peninsula" (2020) respectively. Also, webtoons such as "It's Mine" (2019 Selection) contracted drama series adaptation deal with STUDIO DRAGON, and "Delivery Knight" (2018 Selection) will be released as Netflix originals in 2022, starring KIM Woo-Bin and LEE Som. A variety of works has been broadcast as drama series, such as Item (Webtoon/2017 Selection) on MBC and Sun-Am Girls Detective Club (Novel/2013 selection) on JTBC.

Transmedia adaption deals apart from film and TV are also notable. Web novel "Sprinter: Underworld" (2016 Selection) was published in book form and is to be made as a webtoon series, and "Super String" (2015 Selection), an original webtoon IP was released in RPG mobile game on May 2021.

On September 14, E-IP Market 2021 unveiled its 45 official selections, including 28 Korean IPs, 10 Taiwanese IPs, and 7 Japanese IPs. From sci-fi and fantasy with creative fictional universes, comedy, and drama where the characters come alive, to action and thriller where the dynamic narrative is hard to miss, the diverse genres of original IPs are sparking much excitement.

The business meetings with the E-IP Market selections will be held from October 11 (Mon) to 14 (Thurs), during the Busan International Film Festival week, online. More information regarding the 45 E-IP Market selections and advance registration for business meetings will be available from September 27 (Monday) on the ACFM official website (www.acfm.kr/eng/) and you can also contact [email protected] for further inquiries.

SEE FULL LIST OF E-IP MARKET 2021 SELECTIONS

Sponsored content. Published in ContentAsia 20 Sept 2021 eNewsletter