Canal+ Myanmar FG returns first female TV detective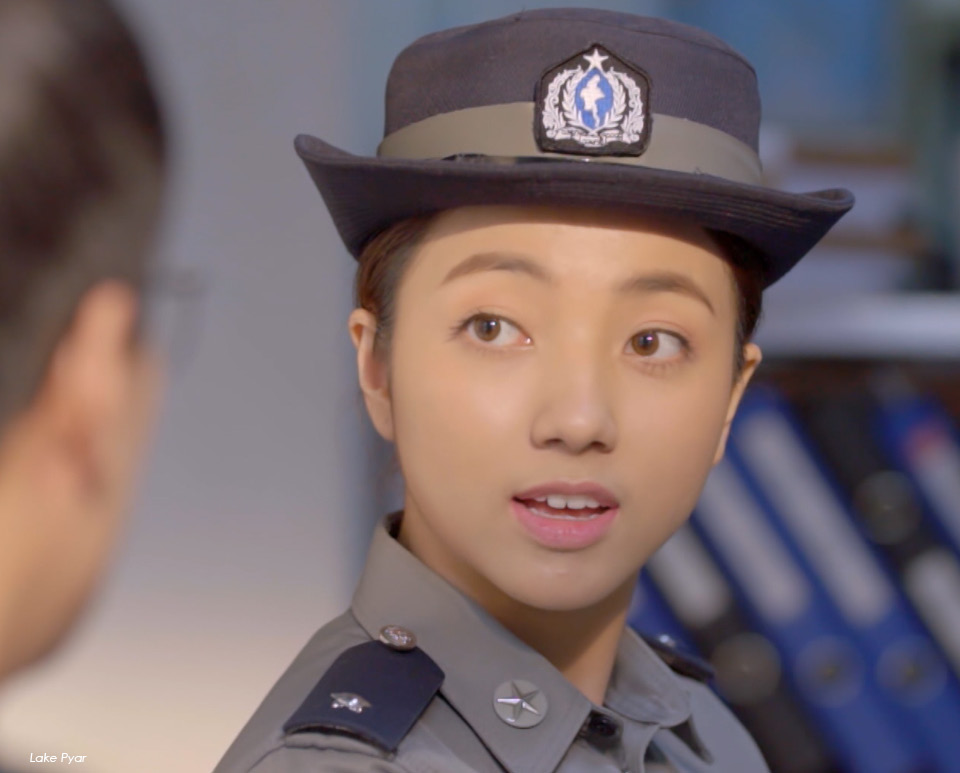 Lake Pyar is part of ambitious original drama plans as the French-backed pay-TV platform ramps up local engagement 

Myanmar's pay-TV platform, Canal+ Myanmar FG, returns original crime series Lake Pyar for a second season on 28 January 2021, one of at least four prime time originals drama productions the platform is planning over the next year.

The new season of Lake Pyar is preceded by a 52-minute one-off Christmas special.

Lake Pyar, the platform's (and possibly the country's) first-ever crime action drama with a female lead, debuted in Oct 2019 as an eight-episode prime time series and remains the most popular show to date, says Canal+ Myanmar's channels editorial manager, May Wah Lwin.

Lake Pyar follows a female detective, Lake Pyar (which means butterfly), solving cases in Myanmar's capital city, Yangon. Each episode features a different criminal case.

The special will air on 24 December at 8pm on family channel, Canal+ Zat Lenn.

The original cast and crew are is back for the special and the eight-part second season.

Lake Pyar is directed and written by Nyan Htin. Pan Yaung Chel stars as Lake Pyar, Khar Ra as senior detective Tun Ko, Myat Noe Aye as crime forensic doctor Myat Noe, Charlie as senior detective Myo Min and Aung Ye Htike as IT expert detective Paing Soe.

Canal+ Myanmar's original slate for next year also includes season three of zombie thriller action series Toxic (12x52 mins). Directed by Htut Tin Htut, the series is about a scientist and his son teaming up with a group of people to survive a zombie apocalypse caused by experiments gone wrong. Season one aired in 2018, followed by a second season last year.

Two more original series -- an adventure action drama and a thriller action drama – are in the works and scheduled to release in Q2 and Q4 2021.

The company says "many more unique fictional stories are in the development process". The aim is to support and promote local talent at home and abroad with the collaboration of all entities of the Canal+ group".

Original production continues to be one of the key programming strategies of Canal+ Mya...
Lake Pyar is part of ambitious original drama plans as the French-backed pay-TV platform ramps up local engagement 

Myanmar's pay-TV platform, Canal+ Myanmar FG, returns original crime series Lake Pyar for a second season on 28 January 2021, one of at least four prime time originals drama productions the platform is planning over the next year.

The new season of Lake Pyar is preceded by a 52-minute one-off Christmas special.

Lake Pyar, the platform's (and possibly the country's) first-ever crime action drama with a female lead, debuted in Oct 2019 as an eight-episode prime time series and remains the most popular show to date, says Canal+ Myanmar's channels editorial manager, May Wah Lwin.

Lake Pyar follows a female detective, Lake Pyar (which means butterfly), solving cases in Myanmar's capital city, Yangon. Each episode features a different criminal case.

The special will air on 24 December at 8pm on family channel, Canal+ Zat Lenn.

The original cast and crew are is back for the special and the eight-part second season.

Lake Pyar is directed and written by Nyan Htin. Pan Yaung Chel stars as Lake Pyar, Khar Ra as senior detective Tun Ko, Myat Noe Aye as crime forensic doctor Myat Noe, Charlie as senior detective Myo Min and Aung Ye Htike as IT expert detective Paing Soe.

Canal+ Myanmar's original slate for next year also includes season three of zombie thriller action series Toxic (12x52 mins). Directed by Htut Tin Htut, the series is about a scientist and his son teaming up with a group of people to survive a zombie apocalypse caused by experiments gone wrong. Season one aired in 2018, followed by a second season last year.

Two more original series -- an adventure action drama and a thriller action drama – are in the works and scheduled to release in Q2 and Q4 2021.

The company says "many more unique fictional stories are in the development process". The aim is to support and promote local talent at home and abroad with the collaboration of all entities of the Canal+ group".

Original production continues to be one of the key programming strategies of Canal+ Myanmar FG.

Although no figures have been released, the company says the number of original content hours and production budgets for 2021 are up significantly from last year.

Lwin says the greatest challenge in original production is that "Myanmar is still a growing country with new generation and young talents. The script development, pre-production, casting and post-production, each stage has its own different set of challenges".

France's Canal+ Group launched commercial DTH services in Myanmar in early 2018 following a 2017 deal with the Forever Group. Canal+ Myanmar FG is the reincarnation of Forever Group's pay-TV service 4TV (launched in 2005 as MRTV-4 International). – Malena Amzah
Published in ContentAsia's December 2020 magazine