#Onehope: Asia's industry talks about 2024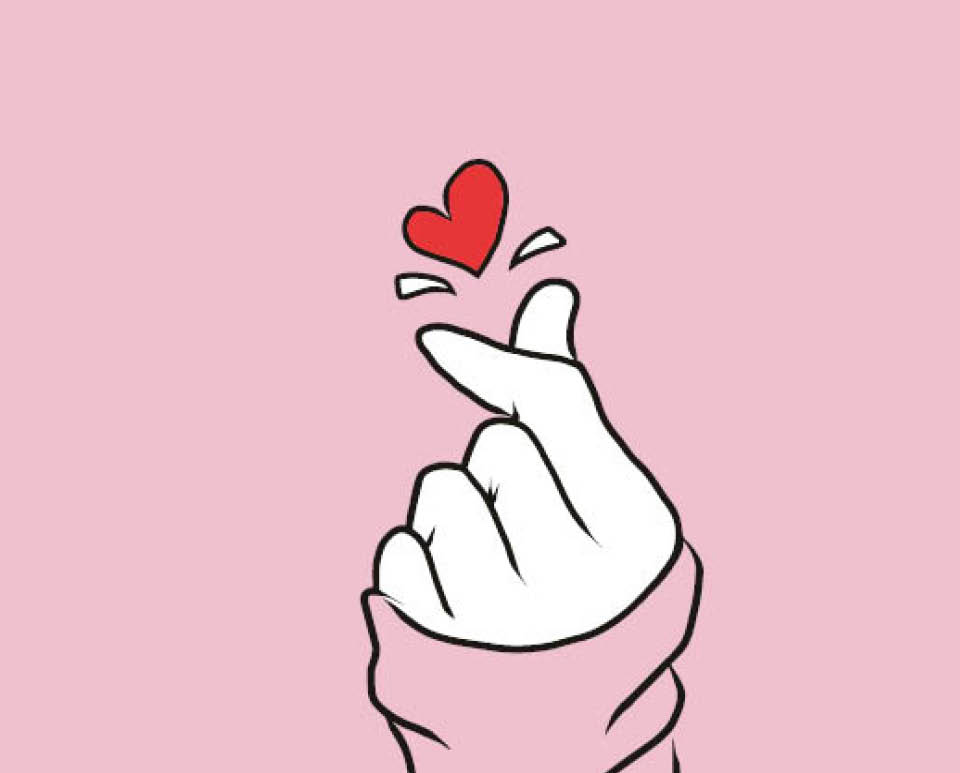 Media execs with Asian businesses share their biggest business hope for 2024

"To broaden the distribution of Thai dramas to additional countries, thereby strengthening Thailand's soft power on a global scale."
Ziraviss Vindhanapisuth, Vice President – International Business, BEC World, Thailand
"For 2024, I hope there is increased recognition and appreciation of Cambodian productions, artists, and entertainment throughout Asia and beyond."
Touch Bopha (Thyda), Head of TV Programming & Head of Local Drama Production, Global PNN, Cambodia
"For Taicca to be the dedicated platform that aligns talent, technology and capital for the Asian content industry market." 
Homme Tsai, Chairperson, Taiwan Creative Content Agency (Taicca)
"Asian content thrives as soft power in global markets with all parties' support while building creative and safe content environment."
Pattanapong Nuphan, Acting Managing Director, Bangkok Broadcasting & TV (BBTV Channel 7HD), Thailand
"I'd like Asia to see that Myanmar also have tons of creative resources thus more co-productions between the neighbouring countries." 
Khin Linn Maw, General Manager, Forever Group, Myanmar
"Rapid growth in local consumption and expansion on travelability of local content with the target of content evolution into regional." 
May Wah, Channels Editorial Manager, Canal+ Myanmar
"A greater momentum in Asian content exports with heightened quality storytelling of Asian stories by Asian talents."
Dell Hakim Zulbahari, Senior Assistant Vice President, Content, Astro Malaysia
"Increased collaboration in Asia through co-productions, celebrating diversity and representation while preserving creative freedom from platform censorships."
Indra Suharjono, Director and Founder, i.e. entertainment 
"Increasing popularity of Turkish content."
Ruba Karatepe, Senior Sales Executive, Kanal D International, Turkey
"The expansion of Malaysian films in international markets."
Muhammad Izzat, Distribution & Marketing, Primeworks Studios, Malaysia
"[that] Thailand's soft power content is prominently featured on regional and global streaming services with robust digital infrastructure." 
Rungtip Jarusiripipat, Managing Director – Entertainment and Content Partnership, AIS, Thailand
"I believe that there will come a time that Asia will be regarded as a very important content provider for the global market. We've seen the Chinese and the Koreans do it... My prayer is for Southeast Asian content to also have a big portion of the pie for their production and talents. Of course, I'm hoping for Filipino content to create a mark in this endeavour in the American and European markets as well. This has always been my prayer."
Jose Mari R. Abacan, First Vice President, Program Management Department, GMA Network, Philippines
"Boun...
Media execs with Asian businesses share their biggest business hope for 2024

"To broaden the distribution of Thai dramas to additional countries, thereby strengthening Thailand's soft power on a global scale."
Ziraviss Vindhanapisuth, Vice President – International Business, BEC World, Thailand
"For 2024, I hope there is increased recognition and appreciation of Cambodian productions, artists, and entertainment throughout Asia and beyond."
Touch Bopha (Thyda), Head of TV Programming & Head of Local Drama Production, Global PNN, Cambodia
"For Taicca to be the dedicated platform that aligns talent, technology and capital for the Asian content industry market." 
Homme Tsai, Chairperson, Taiwan Creative Content Agency (Taicca)
"Asian content thrives as soft power in global markets with all parties' support while building creative and safe content environment."
Pattanapong Nuphan, Acting Managing Director, Bangkok Broadcasting & TV (BBTV Channel 7HD), Thailand
"I'd like Asia to see that Myanmar also have tons of creative resources thus more co-productions between the neighbouring countries." 
Khin Linn Maw, General Manager, Forever Group, Myanmar
"Rapid growth in local consumption and expansion on travelability of local content with the target of content evolution into regional." 
May Wah, Channels Editorial Manager, Canal+ Myanmar
"A greater momentum in Asian content exports with heightened quality storytelling of Asian stories by Asian talents."
Dell Hakim Zulbahari, Senior Assistant Vice President, Content, Astro Malaysia
"Increased collaboration in Asia through co-productions, celebrating diversity and representation while preserving creative freedom from platform censorships."
Indra Suharjono, Director and Founder, i.e. entertainment 
"Increasing popularity of Turkish content."
Ruba Karatepe, Senior Sales Executive, Kanal D International, Turkey
"The expansion of Malaysian films in international markets."
Muhammad Izzat, Distribution & Marketing, Primeworks Studios, Malaysia
"[that] Thailand's soft power content is prominently featured on regional and global streaming services with robust digital infrastructure." 
Rungtip Jarusiripipat, Managing Director – Entertainment and Content Partnership, AIS, Thailand
"I believe that there will come a time that Asia will be regarded as a very important content provider for the global market. We've seen the Chinese and the Koreans do it... My prayer is for Southeast Asian content to also have a big portion of the pie for their production and talents. Of course, I'm hoping for Filipino content to create a mark in this endeavour in the American and European markets as well. This has always been my prayer."
Jose Mari R. Abacan, First Vice President, Program Management Department, GMA Network, Philippines
"Bounce back! Asian buyers are always very clear on what they want: what works and why. I'd like for us all to get back to business as usual."
Augustus Dulgaro, Executive Vice President – Distribution, Asia Pacific, ITV Studios
"For marketers to take risks and finance projects that aren't just key franchisee formats but also develop new IP. Asian content is travelling worldwide and we hope Asian audiences are equally open to European and international content breaking barriers."
Rashmi Bajpai, Executive Vice President – Asia, Banijay Rights
"Renewal of traditional pay TV landscape by channels or services coming from non-linear environment to take over exiting historical players' empty spots."
Teremoana Seguin, Managing Director, Harbour Rights, Hong Kong
"To witness the rise of Brunei content in Asia in 2024; amplifying and embracing the creative creators and content from Brunei in the region."
 Mariani Abdullah, Managing Director/Head of Acquisition & Distribution, DM Don Square Entertainment, Brunei
"I'd like to see more platforms be interested in Asian content especially Southeast Asian content both for acquisition and investment."
Redo Doron, Head of Sales Content & Licensing, MNC Content & Licensing, Indonesia
"More production and casting collaboration between Asian countries."
Jesslyn Wong, Head, Content Distribution, Mediacorp, Singapore
"Content, such as live sports and major events, continues to emphasise the importance of traditional linear TV, simultaneously underscoring the significance of the continued coexistence of both traditional TV and online."
Krissada Trishnananda, Executive Adviser - Content and Programming, Bangkok Media and Broadcasting Company (PPTV Thailand)
"A thriving Asian entertainment market in 2024, offering creators boundless opportunities and businesses meaningful collaborations, making Asia an industry epicenter."
Mayu Sunaga, Director, Global Business Department, TBS Japan
"I hope to see less pirated content, which is the most dangerous virus for the content business."
Komin Aoudomphan, Assistant Director, True Digital Group, Thailand
"Increased int'l collaboration boosting Thai productions, leading to global recognition and expanded opportunities for local talent and creativity."
Sirirat Kositanont, Vice President – Rights Management, Mono Streaming, Thailand
"More creative deal-making and partnerships that will drive the reach of our content to new heights."
Haryaty Rahman, EVP Distribution Asia, International, Fremantle
"I hope to see the docs market continue to grow as great stories told from unique perspectives impact us all."
Anna Alvord, Director, Sales & Operations, PBS International, U.S.
"Let our content serve as a representative of our country, enabling everyone to grasp the essence of our culture and our true identity."
Noppharnach Chaiyahwimhon, Senior Content Production Director, GMMTV Thailand
"Deepening and broadening partnerships that give us the best access to audiences and best value for the producers we represent."
Cheryl Png, VP, Distribution - South East Asia, South Korea & Japan, BBC Studios
"We hope to engage in co-production with companies in Asia."
Sarah Zarka, Head of International Sales, Federation Studios, France
"The aspiration is to see increased receptiveness to content from abroad."
Laura Sampedro, Sales Manager, Atresmedia TV, Spain
"I hope to see more of Asian power making more global presence."
Wirata Laksanasopin, Senior Licensing Manager, Workpoint Group, Thailand
"Better co-production opportunities between the East and West, or collaborations between Asian countries."
Sherry Liu, Brand Lead, Portico Media / GagaOOLala, Taiwan
"My one hope is for increased access to quality education across Asia, empowering the next generation."
Sofia Zafir, Lead Marketing & Distribution, Primeworks Studios, Malaysia
"More dramas, love stories, family dramas"
Jose Escalante, CEO, Latin Media Corp, U.S.
"An expansion in collaborative productions between Asia and Canada."
Melanie Ratte, Vice President, International Distribution and Business Development, Zone3 International, Canada
"Movies, music, gaming, and sports come alive by offering an array of spectacular entertainment experiences."
Ashim Mathur, Vice President, APAC Marketing, Dolby Laboratories
"After a tough few years, I anticipate and hope for continued growth and expansion of new opportunities in the region." 
Robert Bassett, Senior Sales Manager, Passion Distribution, U.K.
"Embrace market challenges by accelerating growth through partnership/bigger collaborations to persevere the path as Indonesia's leading premium streaming platform."
Dhini W Prayogo, Country Manager, Catchplay+ Indonesia
"I hope to see more co productions between Malaysia and Southeast Asia regions, especially with Singapore and Indonesia. It is time!"
Shamin Yusof, Managing Director/Producer, Skop Productions, Malaysia
"Promote independent journalism, free from influence, by minimising censorship, ensuring journalist safety, and endorsing investigative reporting, to uphold media integrity."
Shenthil Ranie, Director, Inflight, Singapore
"Achieve more with less"
Gunawan "Guns" Goony, Senior Manager, Acquisition & Distribution, ANTV, Indonesia
"Hope to see Indonesian content travels cross-border in Asia, then will be universally accepted by global audiences like Korean content."
Rieta Fuad, Business Head – Pay TV, PT. Tripar Multivision Plus Tbk (MVP), Indonesia