Smartphone brands upsize entertainment experiences; consumers are responding to premium audio and video upgrades, they say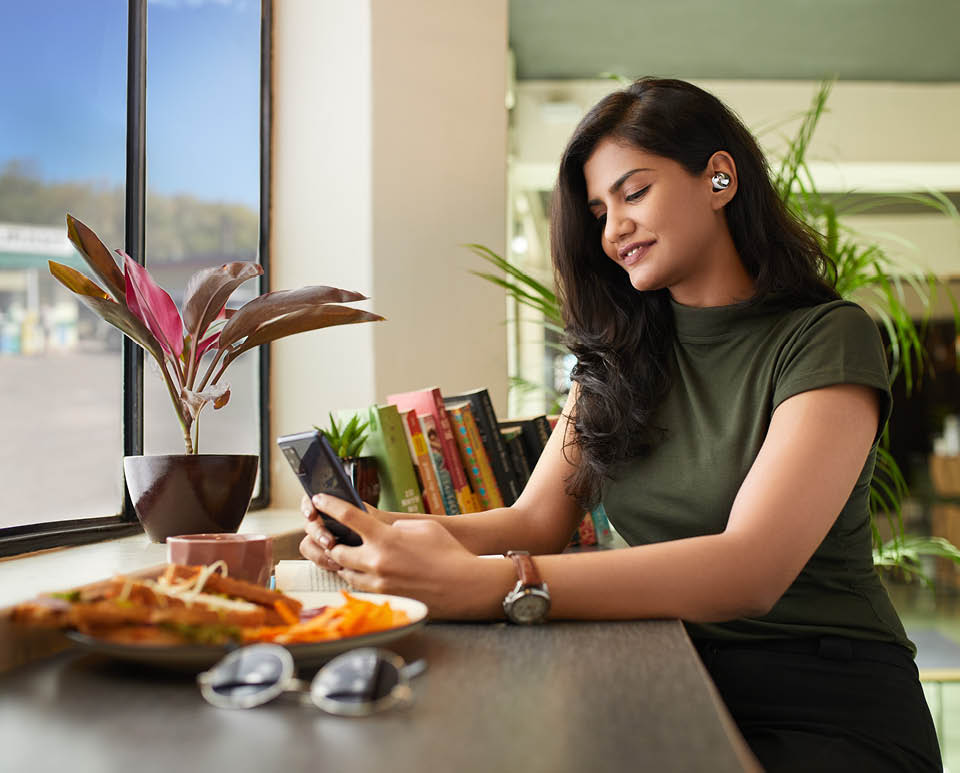 Smartphones have become our best friends, and device manufacturers and tech developers continue to work furiously to make sure that friendship is of the forever kind.

As mobile devices' role expands, research shows that smartphone consumption has soared. And with that, consumers are happy to spend more for a better experience. 

A CyberMedia Research survey last year found that Indonesian consumers are seeking enhanced and immersive audio experiences from their smartphones and are willing to invest more to get what they want, says Ashim Mathur, Dolby Laboratories' senior regional director, Japan and emerging markets. 

The quest for rich content stretches across the entire device/service spectrum, including recent upgrades by Asian platforms such as Galaxy Play in Vietnam and Vision+ in Indonesia. 

Galaxy Play in Vietnam recently released "Catch Me If You Can" in Dolby Vision and Dolby Atmos, and Indonesia's Vision+ became the first local platform to release a programme – "Orkes" – in Dolby Vision and Dolby Atmos. 

In addition to new alliances with platforms to enhance Dolby-enabled content libraries, the mobile push has united Dolby and OEM brands.   

Device manufacturers couldn't be happier with the ability to enhance the user experience.  

Carl Nordenberg, regional head of mobile experience business for Samsung Southeast Asia & Oceania, talks about evolving consumer habits, including the rise in viewing video, listening to music and playing games, and about Samsung's continued commitment to providing immersive and innovative mobile experiences. 

He also highlights the ability of the latest devices, including the Galaxy S22 series and 2022 range of Galaxy A series, to offer upgraded experiences with a "simple click of a button". Both models come integrated with new and upgraded Dolby Atmos technology.

Xiaomi has also integrated Dolby Atmos and Dolby Vision into its smartphone in pursuit of a "world-class entertainment experience", the company says. 

"With this partnership we are leveling up the quality of sound and display for a thoroughly impressive experience," a spokesperson adds.  

The new Xiaomi 12 series – the flagship smartphone...
Smartphones have become our best friends, and device manufacturers and tech developers continue to work furiously to make sure that friendship is of the forever kind.

As mobile devices' role expands, research shows that smartphone consumption has soared. And with that, consumers are happy to spend more for a better experience. 

A CyberMedia Research survey last year found that Indonesian consumers are seeking enhanced and immersive audio experiences from their smartphones and are willing to invest more to get what they want, says Ashim Mathur, Dolby Laboratories' senior regional director, Japan and emerging markets. 

The quest for rich content stretches across the entire device/service spectrum, including recent upgrades by Asian platforms such as Galaxy Play in Vietnam and Vision+ in Indonesia. 

Galaxy Play in Vietnam recently released "Catch Me If You Can" in Dolby Vision and Dolby Atmos, and Indonesia's Vision+ became the first local platform to release a programme – "Orkes" – in Dolby Vision and Dolby Atmos. 

In addition to new alliances with platforms to enhance Dolby-enabled content libraries, the mobile push has united Dolby and OEM brands.   

Device manufacturers couldn't be happier with the ability to enhance the user experience.  

Carl Nordenberg, regional head of mobile experience business for Samsung Southeast Asia & Oceania, talks about evolving consumer habits, including the rise in viewing video, listening to music and playing games, and about Samsung's continued commitment to providing immersive and innovative mobile experiences. 

He also highlights the ability of the latest devices, including the Galaxy S22 series and 2022 range of Galaxy A series, to offer upgraded experiences with a "simple click of a button". Both models come integrated with new and upgraded Dolby Atmos technology.

Xiaomi has also integrated Dolby Atmos and Dolby Vision into its smartphone in pursuit of a "world-class entertainment experience", the company says. 

"With this partnership we are leveling up the quality of sound and display for a thoroughly impressive experience," a spokesperson adds.  

The new Xiaomi 12 series – the flagship smartphone featuring Dolby Atmos and Dolby Vision –  launched in Indonesia in April. 

OPPO is as determined as anyone else in the market to enhance sound quality in order to deepen consumer's connection with mobile-delivered movies, TV shows, music, sports and games. 
"Sound alters our take on the world. It has the power to pick up the everyday moments in our lives and the entertainment that we love and transform them into something to remember," says OPPO Indonesia's chief creative officer, Patrick Owen.  

"Once you've experienced it in Dolby, you won't want it any other way," he says. This is why sound is such a critical component of OPPO's latest smartphone, OPPO Find X5 Pro 5G, which incorporates sound technology powered by Dolby. 

Owen says the new 5G device "pushes the boundaries that we've come to expect from smartphone sound to deliver an unrivaled audio performance that will make your movies and music proud".

He emphasises the benefits of enhances sound, talking about unprecedented levels of detail, depth and realism through powerful built-in dual stereo speakers or headphones. 

The result, he says, "is a greater sense of space and clarity with every listen, making entertainment more lifelike and powerful." 


Sponsored content brought to you by Dolby Laboratories. Published in ContentAsia 30 May - 5 June 2022 eNewsletter