"Ahsoka" tops Hong Kong demand; viewers across multiple streamers – Parrot Analytics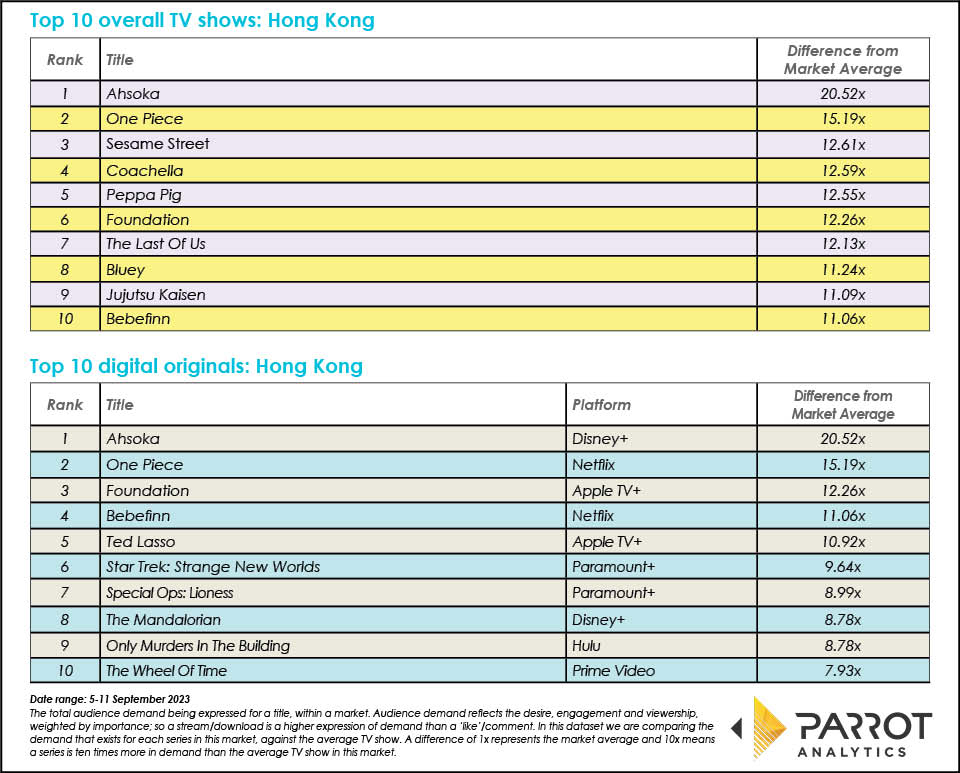 U.S. sci-fi action adventure series, "Ahsoka" (aka "Star Wars: Ahsoka"), dominated demand in Hong Kong in a digital environment split pretty much evenly for the week of 5-11 September between four global streaming platforms – Disney+, Netflix, Apple TV+, Paramount+ – with single-title presence on the week's top 10 of Prime Video and Hulu.

Data science company Parrot Analytics shows "Ahsoka" as the only TV title that hit 20 x demand of the average show the platform measures in Hong Kong. 

Netflix's "One Piece" (#1 on Netflix for the week of 4-10 September) was a clear second with demand just above 15 x average, followed by "Sesame Street" on the overall list and Apple TV+'s Foundation on the digital originals top 10.  

"Sesame Street" was one of four kids shows on the overall top 10 for the week.