Yahoo pulls the plug on content operations in India, blames regulatory changes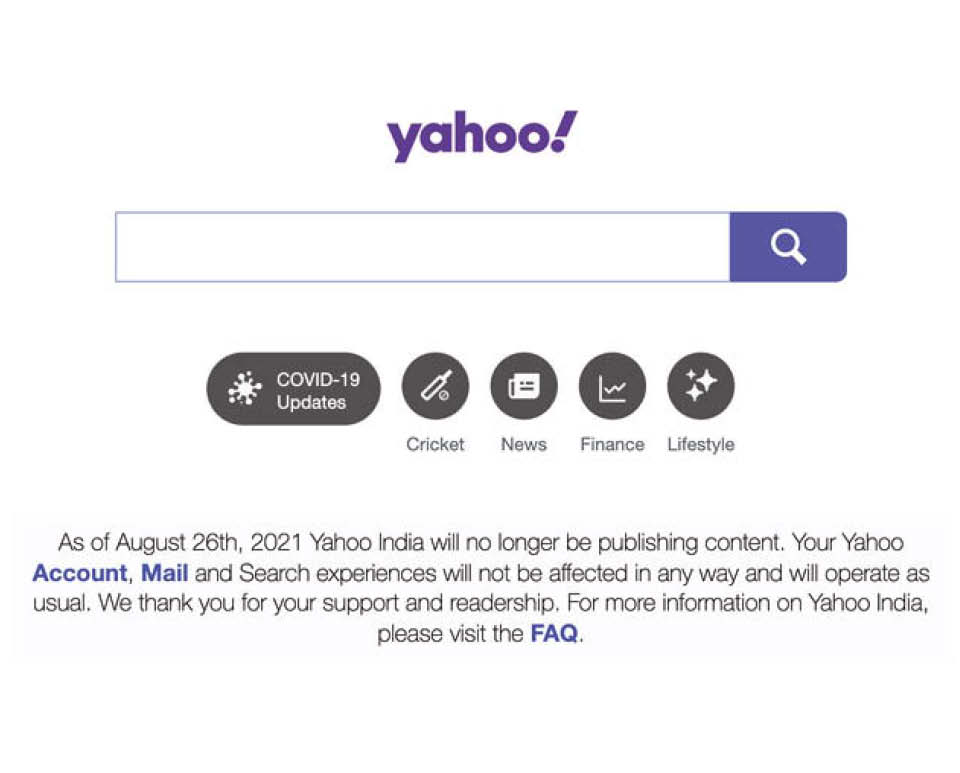 Yahoo India pulled the plug on its India content operations today after two decades, blaming regulatory changes that limit foreign ownership of media companies involved in publishing digital news and current affairs content in India. 
The content offerings shuttered include Yahoo News, Finance, Entertainment and Makers India, as well as Yahoo Cricket, which carries sports news content.
"We did not come to this decision lightly," Yahoo said in a statement. 
The decision does not impact Yahoo's mail or search users.