Macademia upsizes EdTech, edutainment space in Asia; owner of Da Vinci Kids & Azoomee brands builds regional presence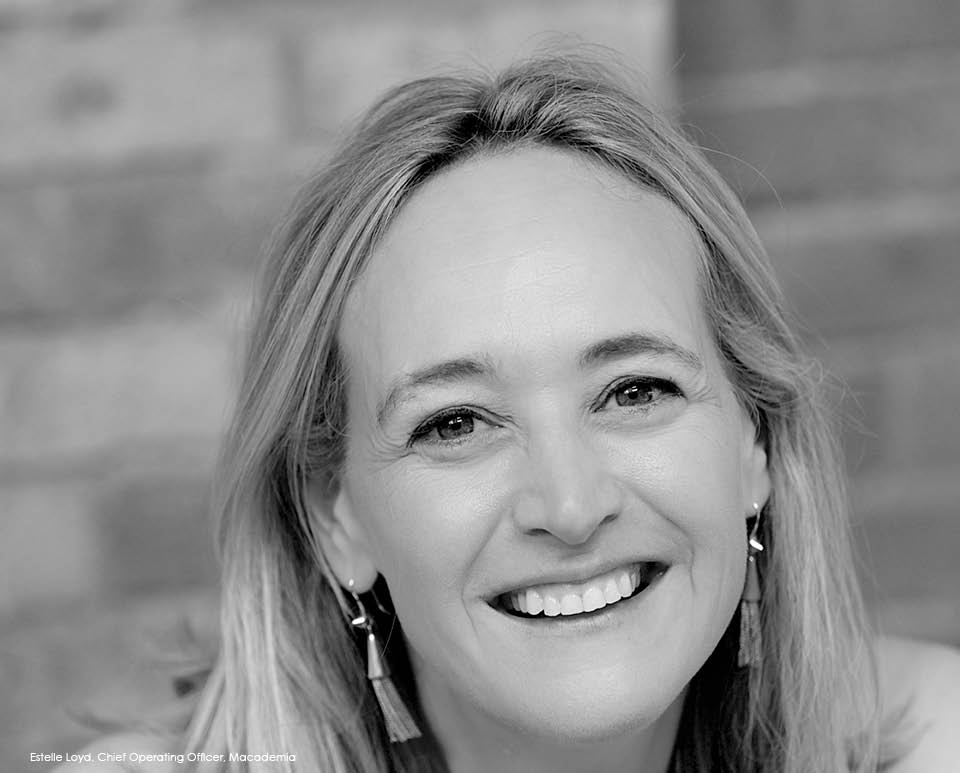 A significant new kids' content initiative is rolling out in Asia, delivering learning in multiple formats and promising a positive, safe and ad-free environment for children across the region.

The Asia move, part of a global expansion strategy, follows the consolidation of global educational assets – Da Vinci Media's Da Vinci Kids and Azoomee – under newly formed holding company, Macademia. 

Additional acquisitions are being planned in the continued drive to consolidate the EdTech and edutainment kids' segments, says Macademia's co-founder and chief operating officer, Estelle Lloyd. 

Lloyd says the company's mission is to "help parents raise exceptional humans". 

Macademia is best known for its selection of STEAM (Science, Tech, Engineering, Art & Math) programming, including award-winning TV shows, documentaries and educational games for kids 4 to 12.

"Our mission is to unlock children's full potential by igniting a passion for discovery and imagination through inspiring videos and games," Lloyd adds.

A core part of the ambitious new plan, the latest iteration of Da Vinci Kids includes a completely revamped mobile streaming app, a library of educational games, as well as an upsized linear channel. Da Vinci Kids targets 6+ year olds and adults. 

Sister platform, Azoomee, targeting kids below six years old, debuted in Asia this month on Huawei MatePad T kids tablets in Indonesia. 
Globally, Azoomee will be available in 125 countries through its partnership with Huawei, which bundles a one-year pre-paid Azoomee subscription with Huawei tablets.

Expanding Da Vinci Kids' content has been a key focus of the new strategic direction, Lloyd says, adding that topics range from science, technology and nature to history and arts, among others.

The revamped play section, for instance, includes 21 maths games co-developed with Yale University's Play2Prevent Lab based on Yale's research demonstrating the benefits of games on maths learning.

Recent video series acquisitions include "The Fixies", "Darwin & Newts" and "A Week to Beat the World", which is exclusive to Da Vinci Kids. These join titles such as "Operation Ouch", "Science Max", "Pin Code" and "Matilda and the Ramsay Bunch".

...
A significant new kids' content initiative is rolling out in Asia, delivering learning in multiple formats and promising a positive, safe and ad-free environment for children across the region.

The Asia move, part of a global expansion strategy, follows the consolidation of global educational assets – Da Vinci Media's Da Vinci Kids and Azoomee – under newly formed holding company, Macademia. 

Additional acquisitions are being planned in the continued drive to consolidate the EdTech and edutainment kids' segments, says Macademia's co-founder and chief operating officer, Estelle Lloyd. 

Lloyd says the company's mission is to "help parents raise exceptional humans". 

Macademia is best known for its selection of STEAM (Science, Tech, Engineering, Art & Math) programming, including award-winning TV shows, documentaries and educational games for kids 4 to 12.

"Our mission is to unlock children's full potential by igniting a passion for discovery and imagination through inspiring videos and games," Lloyd adds.

A core part of the ambitious new plan, the latest iteration of Da Vinci Kids includes a completely revamped mobile streaming app, a library of educational games, as well as an upsized linear channel. Da Vinci Kids targets 6+ year olds and adults. 

Sister platform, Azoomee, targeting kids below six years old, debuted in Asia this month on Huawei MatePad T kids tablets in Indonesia. 
Globally, Azoomee will be available in 125 countries through its partnership with Huawei, which bundles a one-year pre-paid Azoomee subscription with Huawei tablets.

Expanding Da Vinci Kids' content has been a key focus of the new strategic direction, Lloyd says, adding that topics range from science, technology and nature to history and arts, among others.

The revamped play section, for instance, includes 21 maths games co-developed with Yale University's Play2Prevent Lab based on Yale's research demonstrating the benefits of games on maths learning.

Recent video series acquisitions include "The Fixies", "Darwin & Newts" and "A Week to Beat the World", which is exclusive to Da Vinci Kids. These join titles such as "Operation Ouch", "Science Max", "Pin Code" and "Matilda and the Ramsay Bunch".

"Our goal is to provide a variety in content mix and an alternative to the pure entertainment and ratings-driven channels that occupy the vast majority of the kids and documentaries channel landscape," Lloyd adds.

Linear remains a crucial part of the bundle.

"Da Vinci Kids delivers a content curation strategy focused on range, diversity and quality. We are providing a meaningful viewing experience to kids and families, which we know is very important to parents," Lloyd says.

Da Vinci Kids' affiliate partners in Asia currently include PCCW's Now TV (Hong Kong), LinkNet (Indonesia), Dialog (Sri Lanka), KT and LGU+ (Korea), and SkyCable and Globe (Philippines), among many others. 

Between them, Da Vinci Kids and Azoomee are distributed to a global audience of 60m kids and families on 550+ pay-TV and streaming platforms, telcos and OEMs. In addition to Huawei, partners include Vodafone, Telefonica/O2, MultiChoice, Apple, Sky, Roku and Amazon.

Moving forward, Macademia plans to ramp up its investment in original productions and games, building upon segments such as Marvelous Makes (arts and crafts), Search It Up (digital literacy) and Tech Will Save Us (technology).

"As much as we want children to have fun, to be carefree and happy, we also want them to develop into curious and critical thinking people, to open their minds to new ideas," Lloyd says, adding: "We are going to be there for them."


Sponsored content. Published in ContentAsia eNewsletter 28 June 2021 issue