In search of elevated entertainment experiences; Disney+ and Dolby Laboratories talk about a new video and audio era in Asia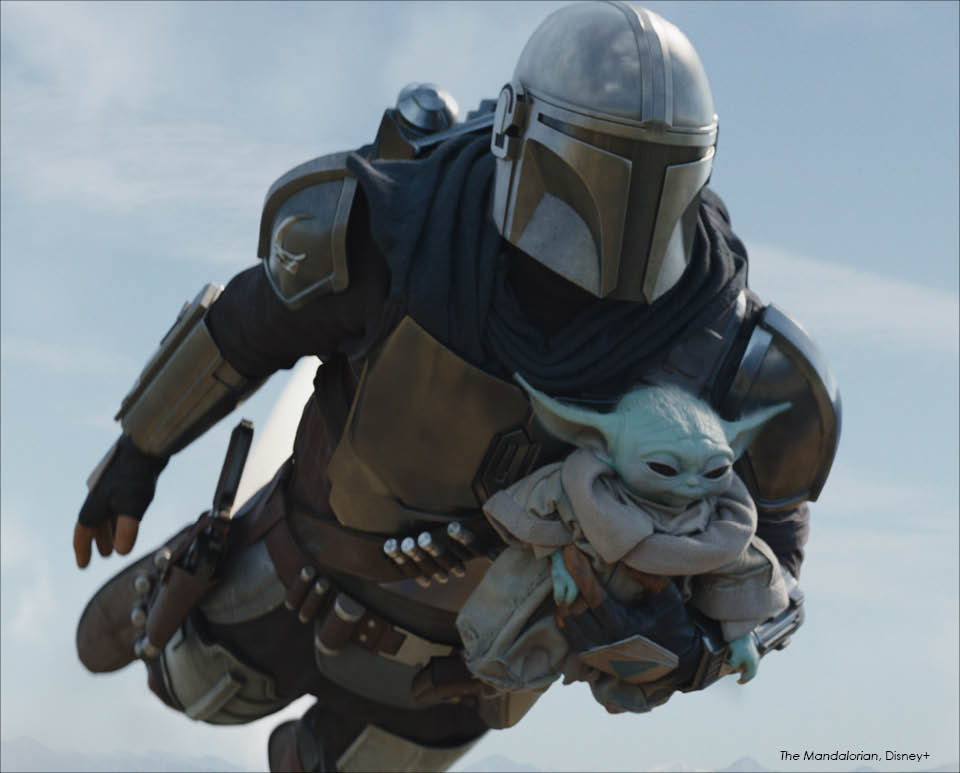 Disney has in the past 14 months  added high-impact titles such as "Loki", "Wolfgang", "Cruella", "WandaVision", "Soul, Mulan", "Star Wars: The Bad Batch" and "The Mandalorian" to Asia's entertainment universe via its first Disney+ services.

The direct-to-consumer streaming platforms give Disney further and deeper into the hearts of consumers across Asia than ever before. 

So far, customised subscription streaming platforms have rolled out in India (Disney+ Hotstar, Apr 2020), Indonesia (Disney+ Hotstar, Sept 2020), Singapore (Disney+, 23 Feb 2021) and Malaysia (Disney+ Hotstar, 1 June 2021). The hybrid Disney+ Hotstar rolls out in Thailand on 30 June 2021. A separate Hotstar platform launched in Singapore on 1 Nov 2020. 

Additional SVOD services in the region will follow as Disney migrates its business away from the linear channels it has known and profited from for almost three decades. And along with the pivot, comes the sharpest focus ever on delivering optimal viewer experiences. 

"We want to elevate the viewing experience even further by bringing the entertainment and storytelling to life in an atmosphere made more immersive with Dolby technologies," says Winradit (Win) Kolasastraseni, the newly appointed general manager for Disney's direct-to-consumer services in Taiwan, Hong Kong & Southeast Asia (excl Indonesia). 

A selection of titles on Disney+ are available with Dolby Vision and/or Dolby Audio. These include Marvel Studios' "WandaVision", "The Falcon and The Winter Soldier" and "Loki", which premiered on 9 June, along with "The Mandalorian", "Star Wars: The Bad Batch", "Soul" and "Mulan", among others. 

Dolby Atmos is currently available only on Disney+ in Singapore. 

Behind the scenes, post-production teams across the region are racing to upgrade, eager to be part of the streaming boom.  

"Many markets now have the ability and infrastructure to create content in Dolby Atmos and Dolby Vision including India, Singapore, Malaysia, Thailand, Indonesia, Philippines, Australia and others," says Pankaj Kedia, Dolby Laboratories' MD for emerging markets. 

"The investment is essentially made by the audio and video post p...
Disney has in the past 14 months  added high-impact titles such as "Loki", "Wolfgang", "Cruella", "WandaVision", "Soul, Mulan", "Star Wars: The Bad Batch" and "The Mandalorian" to Asia's entertainment universe via its first Disney+ services.

The direct-to-consumer streaming platforms give Disney further and deeper into the hearts of consumers across Asia than ever before. 

So far, customised subscription streaming platforms have rolled out in India (Disney+ Hotstar, Apr 2020), Indonesia (Disney+ Hotstar, Sept 2020), Singapore (Disney+, 23 Feb 2021) and Malaysia (Disney+ Hotstar, 1 June 2021). The hybrid Disney+ Hotstar rolls out in Thailand on 30 June 2021. A separate Hotstar platform launched in Singapore on 1 Nov 2020. 

Additional SVOD services in the region will follow as Disney migrates its business away from the linear channels it has known and profited from for almost three decades. And along with the pivot, comes the sharpest focus ever on delivering optimal viewer experiences. 

"We want to elevate the viewing experience even further by bringing the entertainment and storytelling to life in an atmosphere made more immersive with Dolby technologies," says Winradit (Win) Kolasastraseni, the newly appointed general manager for Disney's direct-to-consumer services in Taiwan, Hong Kong & Southeast Asia (excl Indonesia). 

A selection of titles on Disney+ are available with Dolby Vision and/or Dolby Audio. These include Marvel Studios' "WandaVision", "The Falcon and The Winter Soldier" and "Loki", which premiered on 9 June, along with "The Mandalorian", "Star Wars: The Bad Batch", "Soul" and "Mulan", among others. 

Dolby Atmos is currently available only on Disney+ in Singapore. 

Behind the scenes, post-production teams across the region are racing to upgrade, eager to be part of the streaming boom.  

"Many markets now have the ability and infrastructure to create content in Dolby Atmos and Dolby Vision including India, Singapore, Malaysia, Thailand, Indonesia, Philippines, Australia and others," says Pankaj Kedia, Dolby Laboratories' MD for emerging markets. 

"The investment is essentially made by the audio and video post production studios and they offer this as a service to production companies and content creators," Kedia says. 

"It is also possible for content creators to upgrade their inhouse or personal kits, if that is what they use for the post production of their shows," he adds.

For Dolby Laboratories, Disney+'s rollout across Asia is a premium opportunity to showcase audio and video upgrades. 

Kedia says the collaboration with Disney brings elevated entertainment experiences. 

"In Indonesia and Malaysia, Disney+ Hotstar's robust library of content enabled in Dolby Vision's ultra-vivid images with incredible brightness, contrast, color, and detail, and Dolby Audio high-quality sound, will allow audiences to experience favourite movies and shows in a spectacular experience from the comfort of their living room and on-the-go," he says. 

"In Singapore, the extensive library of content on Disney+ offers the ultimate entertainment experience in both Dolby Vision and Dolby Atmos technologies. 

"Audiences in Singapore can enjoy Disney+ content with ultra-vivid imaging with Dolby Vision, while Dolby Atmos transports viewers from an ordinary moment into an extraordinary experience with moving audio that flows all around listeners," he says, adding: "We are thrilled to be a part of Disney's launches in these countries and looking forward to more exciting launches ahead!"

Sponsored content. Published in ContentAsia eNewsletter 14 June 2021 issue