The making of... ContentAsia's focus on ContentAsia Awards winners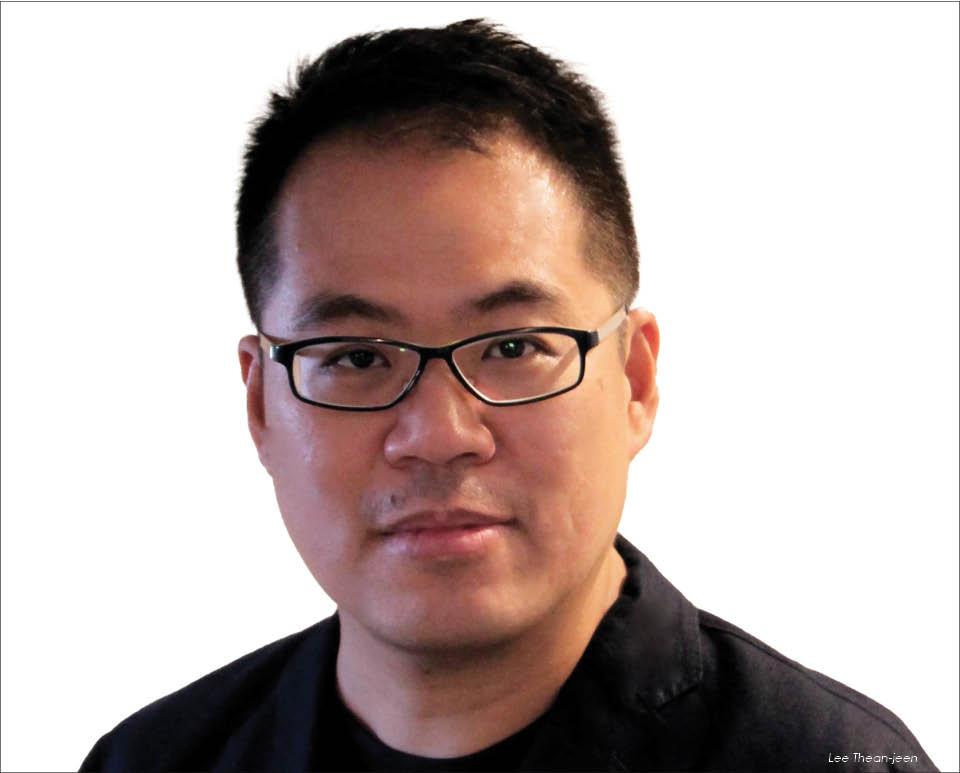 In his almost 30 years in Asia's TV industry, Singapore-based createor Lee Thean-jeen has worn many hats: showrunner, screenwriter, director and co-founder of Singapore-based production house, Weiyu Films. 

The production house's series, "This Land Is Mine", won the 2022 ContentAsia Award for Best Drama Series/Telefilm Made for a Single Asian Market. Based on former Singapore Attorney-General, Walter Woon's post-WWII novel, the 15-episode drama aired in 2021 on Singapore's largest media platform, Mediacorp, where Lee made his start as a writer and director. 

Lee co-founded Weiyu Films in 2010 with producer Lim Bee Lin, going on to produce shows such as 13-episode suspense drama "Reunion" (2021) and criminal justice series, "Code of Law", which ran to five seasons. 

Lee's first steps in film and the beginning of his movie-making dreams was a gift of a Super8 camera from his father when he was very young. He later studied to be a screenwriter and director, and graduated from Boston University's College of Communication with a specialisation in broadcasting and film.   

"I came into this business as a dreamer," he says, "and worked my way to becoming a realist."

Lee views industry change – from technology and pacing to the ways in which ideas are sold – as inevitable "because the business and [because] audiences' tastes change rapidly". 

At the same time, he says "the cake is still the same. It's the icing that is constantly changing".

The never-ending quest for good stories has led Weiyu into a partnership with Studio76 in Taiwan to surface new scripts from Asia. The RisingStories pitching competition was announced at the end of 2022, and aims to "bring the next generation of stories to the global content market". Submissions close in the middle of April this year. 

Meanwhile, Lee is working on the third season of Mediacorp's first multi-lingual/dialect broadcast TV series, "128 Circle", which won the 2022 ContentAsia Award for Best Original Song for an Asian TV Programme/Movie. "128 Circle" is set in o...
In his almost 30 years in Asia's TV industry, Singapore-based createor Lee Thean-jeen has worn many hats: showrunner, screenwriter, director and co-founder of Singapore-based production house, Weiyu Films. 

The production house's series, "This Land Is Mine", won the 2022 ContentAsia Award for Best Drama Series/Telefilm Made for a Single Asian Market. Based on former Singapore Attorney-General, Walter Woon's post-WWII novel, the 15-episode drama aired in 2021 on Singapore's largest media platform, Mediacorp, where Lee made his start as a writer and director. 

Lee co-founded Weiyu Films in 2010 with producer Lim Bee Lin, going on to produce shows such as 13-episode suspense drama "Reunion" (2021) and criminal justice series, "Code of Law", which ran to five seasons. 

Lee's first steps in film and the beginning of his movie-making dreams was a gift of a Super8 camera from his father when he was very young. He later studied to be a screenwriter and director, and graduated from Boston University's College of Communication with a specialisation in broadcasting and film.   

"I came into this business as a dreamer," he says, "and worked my way to becoming a realist."

Lee views industry change – from technology and pacing to the ways in which ideas are sold – as inevitable "because the business and [because] audiences' tastes change rapidly". 

At the same time, he says "the cake is still the same. It's the icing that is constantly changing".

The never-ending quest for good stories has led Weiyu into a partnership with Studio76 in Taiwan to surface new scripts from Asia. The RisingStories pitching competition was announced at the end of 2022, and aims to "bring the next generation of stories to the global content market". Submissions close in the middle of April this year. 

Meanwhile, Lee is working on the third season of Mediacorp's first multi-lingual/dialect broadcast TV series, "128 Circle", which won the 2022 ContentAsia Award for Best Original Song for an Asian TV Programme/Movie. "128 Circle" is set in one of Singapore's ubiquitous food centres, and follows a varied cast of characters that own stalls, work and eat there.

That's in addition to several projects in-development for streaming platforms. 

Weiyu currently has an IP library of approx 200 hours, with titles on platforms around the world, including the Americas, and on global streaming platforms such as Netflix and Apple TV+.  

Asked about his best work, Lee says, "I always think that my best work is the next one". 

The one he looks back on with "a great deal of pride is "This Land Is Mine". He says he was drawn to Walter Woon's novel "primarily because it was a story about Singapore, but Singapore within a larger context". 

"This Land Is Mine" was shot in Singapore on purpose-built sets after Covid-19 put an end to plans to film in Malaysia. 

The story's time frame – the months immediately after World War II ended, when tensions remained high – "is a period that's not often dealt with, especially in local Singaporean drama," Lee adds. 

Special memories are also reserved for anthology series "AlterAsians" (2000-2001) "because it was my 'break' and got me on the journey forward". "AlterAsians" adapted from short stories by Singaporean writers and shot on film. Since then, he had done about 40 adaptations. 

"That first project," he says. taught me how to shape and craft stories".  – Sara Merican